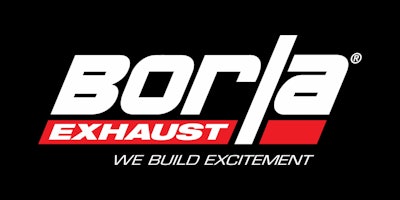 Borla Performance announced Thursday the company's intent to offer aftermarket exhaust system components and complete exhaust systems to the commercial vehicle industry.
Borla's initial entry into the Commercial Vehicle market will begin with complete exhaust systems (less catalytic converter) for gasoline powered Workhorse Custom Chassis W42 and W62 delivery trucks.
Amy Goodman, OE/fleet relations manager says the company then plans to expand the commercial system offering to include more make and models throughout the rest of the year.
Alex Borla, the company's founder and CEO, said Borla will draw on its engineering and manufacturing expertise to produce parts for commercial vehicles fleets that "require very high durability and will provide exceptional service life. This is a natural evolution and a growth area for our business."
Borla manufactures its exhaust pipes, mufflers, hangers and clamps from T-304 Austenitic Stainless Steel, which is resistant to rust and corrosion and carry a one million mile warranty. The company says its parts and components will typically replace OEM parts manufactured of steel or aluminized steel, which are prone to corrosion both from external sources (road salt, sodium and magnesium chloride) as well as internal moisture and acid exposure for exhaust gases which results in ultimate failure.
Borla pipes are mandrel bent which nearly eliminate wrinkles in the material that result in stress risers and failure points, adding to their durability and longevity.
"We believe that once a Borla Commercial exhaust systems or component is installed on a light or medium duty truck it will be the last time that it will need attention for the life of the vehicle," says David Borla, vice president of sales and marketing.
Borla says its engineering and sales teams will be working closely with commercial fleet managers to better understand correct weaknesses in design that may exist in the OEM exhaust systems the vehicles were originally equipped with which result in part failure and shortened service life.