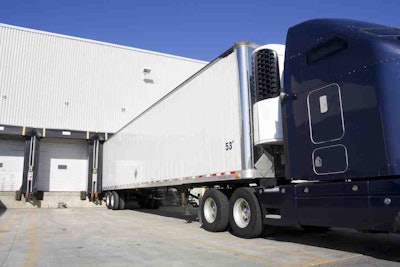 Spireon, a provider of mobile resource management (MRM) and business intelligence, has added a refrigerated trailer telematics system for customers that require extra precautions to safeguard their perishable goods or products during the climate-controlled transportation and shipping process.
Spireon says its new FleetLocate Temperature Monitoring helps customers achieve regulatory compliance for specifications outlined in the U.S. Food and Drug Administration's Food Safety Modernization Act (FSMA), with new rules covering food transportation and distribution. Regulations include logging requirements for vehicles carrying perishable food and the temperatures that must be maintained.
The new product is low cost with features for remote real-time temperature monitoring and documentation of required temperature history and reporting in the event of an audit. It also has pinpoint location tracking of refrigerated trailers that are unhitched from power or detained.