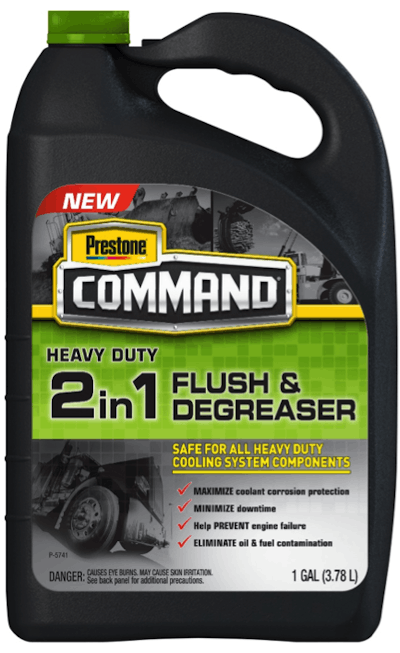 Prestone Products Corporation introduced both new and enhanced products at Heavy Duty Aftermarket Week this week in Las Vegas, including a new patent-pending radiator flush that will enter the market as the first of its kind.
Performance Chemical Product Manager Thomas Kalagher says Heavy Duty 2-in-1 Flush & Degreaser has been engineered with new technology including an oil encapsulation system that strips grease and oil from the surface and acid cleaner that dissolves corrosion and scale without damaging metals.
"What previously took two products and multiple flush procedures can now be completed in one easy process resulting in lower maintenance costs and increased uptime," he says.
Dr. Peter M. Woyciesjes, Worldwide RD&E director for coolants, said several enhance products have also been released, including Prestone windshield washer fluids that are now available in drums.