CCJ Innovators profiles carriers and fleets that have found innovative ways to overcome trucking's challenges. If you know a carrier that has displayed innovation, contact CCJ Editor Jeff Crissey at jcrissey@ccjmagazine.com or 800-633-5953.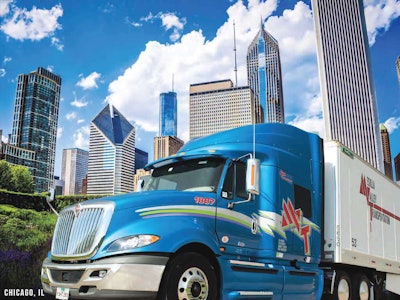 When Royal Jones started out driving a truck as an owner-operator in 1981, he averaged 5.5 miles per gallon. The next year, he bought a second truck and hired two drivers who together averaged 4 mpg, but he quickly realized his business was losing money every month.
It was sink-or-swim time for his small business, and Jones knew he could create positive cash flow by focusing on one of the few costs he actually could control – fuel.
He added clutch fans and pulse manifolds on his tractors, set the governors to 68 mph and talked to his drivers about the importance of fuel efficiency. Two months later, both drivers were getting 5.5 mpg, and Jones' startup finally was turning a profit.
Today, Jones has grown that business to become Mesilla Valley Transportation (CCJ Top 250, No. 78), one of the industry's largest fleets. The Las Cruces, N.M.-based dry van carrier's name is synonymous with fuel efficiency; the 1,350-truck fleet currently averages 9.01 mpg and only 4 percent idle time.
"We started thinking about fuel efficiency in 1982, trying to do everything we could to shave fuel costs," remembers Jones, now president and chief executive officer. "The easier you ran the truck, the better fuel mileage you got and the less wear-and-tear you put on the drivetrain."
Measuring results
With that mindset firmly established, the company soon realized 7 mpg, but only by paying close attention to the numbers. In 1984, after discovering a performance discrepancy of 0.5 mpg between two nearly identical trucks, Jones conducted the first of hundreds of fuel efficiency-related tests over the next 31 years.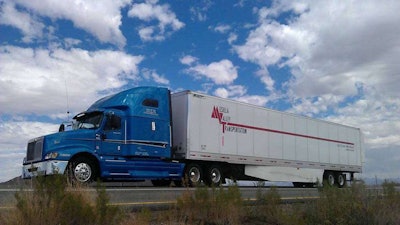 The only difference between the two trucks was a slightly longer wheelbase on the second truck, creating an extra 6 inches of gap between the tractor and trailer. On a calm day, Jones took the two trucks to the top of a hill and got them to 60 mph before kicking it into neutral. As they descended the hill for exactly one mile, the first truck accelerated to 63 mph, while the second truck decelerated to 58 mph.
Jones took the second truck back to the shop and slid the fifth wheel up 6 inches and repeated the test. This time, the truck achieved 63 mph after one mile, the same as the first truck, simply by reducing the tractor-trailer gap.
Deciding then that a smaller gap was hugely beneficial to fuel efficiency, every truck Jones has ordered has been spec'd with a fixed fifth wheel. "We haven't used a sliding fifth wheel in 30 years," he says. "Everyone can get a quarter to a half mpg improvement by moving the fifth wheel up as much as you can without hitting the trailer when you turn."
With a thirst to constantly improve fuel economy, Jones and Mesilla Valley became known as an early adopter of new fuel-saving technology. In 1985, the company purchased its first aerodynamic tractors and switched to low-profile tires.
In 2004, Mesilla Valley switched to wide-based tires, and now the company's entire fleet is wide-based. In 2008, Jones reordered the entire fleet with a 2.5:1 ratio, 10-speed direct-drive transmissions and 6×2 axle configurations.
"Everyone thought we were nuts, but we had already been experimenting with 6x2s and found a half mpg compared to a single drive with a tag axle," says Jones. "The OEM came out in a private plane and flew us to the plant to watch the trucks being built and tried to talk us out of it. But the reality is we found it eliminated 35 to 40 horsepower of parasitic drag."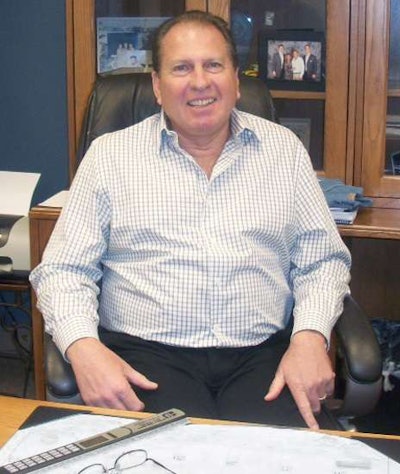 Mesilla Valley also is on the leading edge of aerodynamic add-ons, some of which the company has developed itself. Jones says the company was the first to widely adopt trailer skirts and trailer tails, and has outfitted its fleet with wheel covers and other aerodynamic advantages.
Chasing hundredths
Jones says Mesilla Valley has discovered all the "low-hanging fruit" – the major fuel efficiency improvements that can be measured in terms of tenths of mpg. "If you're already getting around 9 mpg fleetwide, a tenth is much harder to get," says Jones. "I can go to the average fleet getting 6.5 mpg and walk around their yard and find them a half mpg without any equipment upgrades."
Weary of the myriad of sales claims that promise X percent improvement in fuel efficiency, Jones continues in-house testing for a number of potential solutions and measures them for return on investment. For larger purchase considerations, Mesilla Valley contracts an independent testing firm that conducts SAE-type tests on a test track with evaluations lasting hundreds of miles.
"What we measure now is gallons per thousand miles," says Jones. "If a certain product saves 1.5 gallons per thousand miles and our fleet runs 15 million miles per month, that's 15,000 gallons. Then you have to calculate the ROI, which is about half of what it used to be from a couple years ago because fuel is so cheap now."
Even with the lower fuel costs and longer ROI, Mesilla Valley continues to pursue all avenues to improve fleet fuel efficiency by stringent testing. Currently, the company has four oil tests ongoing, as well as tire tests to compare brands for wear and ease of roll.
The company also is testing automated manual transmissions in response to younger drivers who have less experience with manual transmissions.
"About 15 percent of my drivers are very good, and I have about 3 percent that are amazing and get mpg numbers that are off the chart," says Jones. "But what about the rest of the world I'm trying to hire? That's why we're now testing AMTs."
Incentivizing performance
Jones recognizes that all the fuel efficiency measures Mesilla Valley has implemented over the years are compromised if drivers aren't accountable for their own fuel-saving performance. The company uses its telematics system to create daily exception reports broken down by fleet manager so they can see a ranking of their drivers for various data, including number of miles, mpg and idle time.
"If you're watching, you can find a way to fix it," says Jones. "When people know you're looking, they start doing things better."
Mesilla Valley uses a number of incentive programs, including a $25,000 prize for the best fuel performer every year, along with a new car for the leader every quarter.