Trucking news and briefs for Monday, Oct. 11, 2021:
USA Truck founder Powell passes away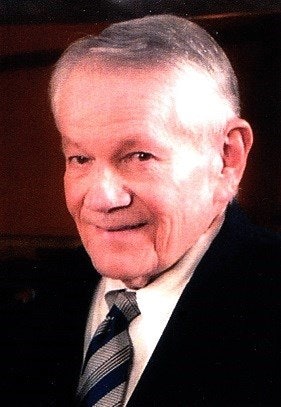 Robert M. Powell, the founder of Van Buren, Arkansas-based USA Truck (CCJ Top 250, No. 68), passed away peacefully in his home on Oct. 7, according to a press release from the company.
"Powell was a true leader and a transportation industry legend, and he was widely respected and considered one of the best truckload operators in the industry," the statement said.
Throughout his career, he served the trucking industry in many capacities, such as representing the state of Arkansas as Vice President of the American Trucking Associations in Washington, D. C., serving as the President of the Arkansas Trucking Association, and the Chairman of the Arkansas Motor Carriers Association.
"We had the honor of reestablishing our relationship with Mr. Powell over the last several years and recently had him and his family at our Corporate Office during the USA Truck Founders Day celebration," said USA Truck President and CEO James Reed. "It was beautiful to recognize his accomplishments as a wonderful husband, father, industry leader, and visionary founder who gave so much of himself. Mr. Powell touched the lives of countless people; we are honored to have been among them. We offer our condolences and gratitude to the Powell family."
In 1983, after a 20-year career with Arkansas Best Corporation, Powell and a group of managers purchased the company Truckload division, Crawford Produce, Inc. Later, Powell led the renaming of Crawford Produce to what is known today as USA Truck.
He led the 1992 initial public offering of the common stock, which still trades today on Nasdaq. He served USA Truck as Chairman, Director, President and CEO until his retirement in 2011.
USA Truck (USAT Capacity Solutions), was named CCJ's Innovator of the Year this year.
DAT, OTR Capital partner for factoring services
DAT Freight & Analytics has partnered with OTR Capital to expand factoring services available to carriers and brokers through DAT's load board network.
OTR Capital provides factoring services to a wide range of DAT customers, giving brokers access to much-needed capacity while expanding the opportunities for carriers looking to remain loaded.
Carriers on the DAT network have access to OTR Capital's customizable invoice factoring services with no monthly minimums, hidden fees, volume limits, credit restrictions or long-term contracts.
They can easily see which loads are factorable through OTR Capital – any load posted to the DAT network with a blue checkmark is approved for advance funding. Carriers can also benefit from OTR Capital's back-office support services, including invoicing, collecting, dispute resolution and fuel card services.
Kenworth plant wins award from state EPA
Kenworth's Chillicothe, Ohio, manufacturing plant recently received the prestigious 2021 Encouraging Environmental Excellence "E3" Platinum Award from the Ohio Environmental Protection Agency (EPA).
The award recognizes businesses, nonprofits and government agencies in Ohio that demonstrate commitment to exceed regulatory compliance and attain exceptional achievements in environmental stewardship.
Kenworth Chillicothe was one of just three companies in Ohio that received platinum recognition – the top award presented by the Ohio EPA. This award honors a business or organization that expands its environmental program beyond its facility and demonstrates how its environmental stewardship efforts benefit the local community, region, or larger geographical area.
The plant was recognized as a zero-waste facility. To achieve that status, the plant reused plastic drums and wood pallets, and reclaimed and reused 387,000 gallons of solvent. The facility also recycled or eliminated the use of three million pounds of cardboard, five million pounds of wood, and more than a million pounds of metal. Energy savings were achieved by switching to LED lighting, staggering air conditioning set points, and optimizing and conducting preventative maintenance.