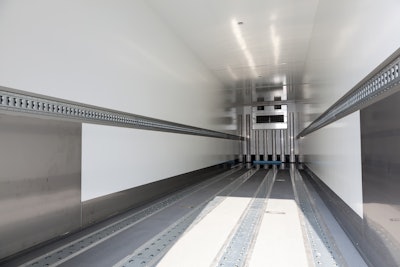 Shutterstock image
Trailer orders ended 2020 on a high note, reaching 41,700 units in December, according to preliminary data from FTR.
Order activity last month was up 6% month-over-month and 155% from December 2019. For the full year, ACT Research estimated a net order volume of more than 288,000 trailers, which would put 2020 about 40% better than 2019.
The order volume for October through December was the highest ever for a fourth quarter as fleets continue to order dry and refrigerated vans for delivery throughout 2021. Don Ake, FTR vice president of commercial vehicles, said consumer-oriented freight growth continues to rise and that should continue, prodded by the second government stimulus and potentially a third.
"While October and November were the best two dry van order months in history, final stats will likely show December not far behind, ranking fifth best," said Frank Maly, ACT Research director commercial vehicle transportation analysis and research.
Ake noted that fleet optimism continues to gain momentum and that freight volumes are healthy and growing while the industry is still scrambling to handle the economic restart.
"The growth should continue as people get vaccinated and employment rises," he said. "I also expect manufacturing activity to intensify soon. This will lift industrial-oriented freight."