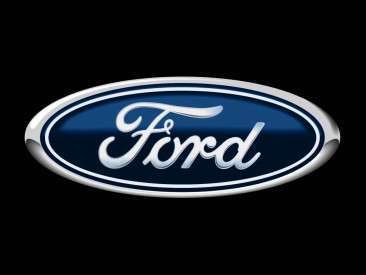 All-new engines and the need to manage the increased horsepower and torque they produce were the driving factors behind Ford's new 6R140 heavy-duty TorqShift six-speed transmission for 2011 F-Series Super Duty trucks. The new transmission was designed to deliver power quickly and seamlessly while maximizing fuel economy in a wide range of tough applications. The 6R140's TorqShift six-speed transmission balances convenience and control by automatically shifting during routine operation and also allowing full manual control. It features SelectShift Automatic transmission functionality, which includes both Progressive Range Select and manual functions. The 6R140 transmission also features standard enhanced Tow Haul capability, which provides better control when hauling a heavy load or towing a trailer, especially when going down grades.
Ford also has four new engines for the F-150 and is promising a 20 percent overall fuel economy increase. The 3.7L V6 generates 300 hp, 275 lb.-ft. of torque and 6,100 pounds of towing capacity; the 5.0L V8 offers 360 hp, 380 lb.-ft. of torque and 9,800 pounds of towing capacity; and the 6.2L V8 provides 411 hp, 434 lb.-ft. of torque and 11,300 pounds of towing capacity. Power ratings are yet to be finalized for the 3.5L V6 EcoBoost, but maximum torque is likely to fall in the 2,000 to 2,500 rpm range, while horsepower likely will max out at 300.
The all-electric version of the Transit Connect cargo van targets commercial fleets that travel short-range routes with frequent stop-and-go driving and access to a central location for daily recharging (which takes six to eight hours). The van uses a Force Drive electric powertrain manufactured and integrated by Azure Dynamics. Both the electric- and gas-powered versions have 135 cubic feet of cargo volume with 59.1 inches of floor-to-ceiling load height and 47.8 inches of load width between the wheel arches; a load length of 72.6 inches; split rear cargo doors that open at a standard 180 degrees or an optional 255 degrees; and power-assisted rack-and-pinion steering that allows a 39-foot curb-to-curb turning circle for maneuverability in tight urban spaces.