With so many zerk fittings and lubrication points on a truck and trailer it can be tempting to seek out a one-size-fits-all grease. In many cases, grease consolidation is not only acceptable, it's a good idea and a money-saver.
However, when it comes to chemical composition of greases, applying the wrong one in the wrong spot can be detrimental.
Greg Morris, Shell Lubricants' Americas product application specialist and team lead for greases, noted it's important to distinguish "moly" as molybdenum disulfide from organo-moly compounds. "When people talk about moly, they are generally referring to solid additives," he said, "not organo-moly, which is included in formulations as a friction modifier and not as a solid performance additive."
Grease color (red, tan, blue, etc.) has very little to do with performance with one exception: Black. Tom Gauerke, national fleet account manager for Chevron Lubricants, said the color black often indicates the presence of moly.
"Color is not really indicative of the performances of the grease," he said. "Grease can be red and have different performance characteristics – it could be a different thickness, it could have a different base oil. Typically black would indicate it has a solid lubricant in it such as moly, and we'll have moly greases that have 3% or 5%, and that moly is the solid lubricant that gives you a little bit additional lubrication."
Any component on an on-highway heavy-duty vehicle can use a moly grease, but ExxonMobil Commercial Vehicle Lubricants Applications Engineer Paul Cigala noted that U-joint and automatic slack adjuster manufacturers specify that molybdenum disulfide content must be 5% or less so that internal gearing in slack adjusters and needle bearings in U-joints don't bind up.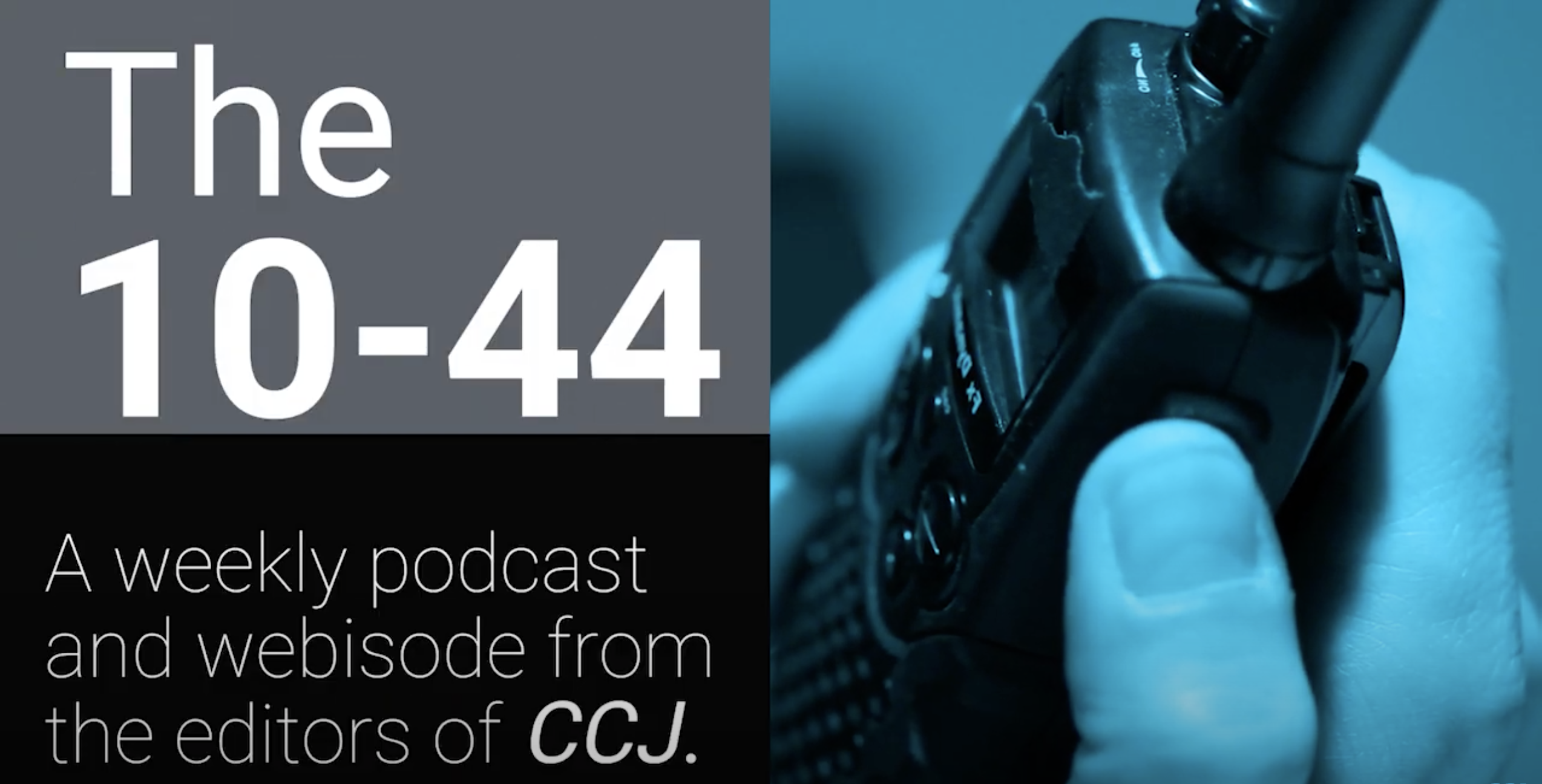 Need a tutorial on the fundamentals of grease?Check out this week's 10-44 webisode in the video above.
"Fleets typically use a molybdenum disulfide containing grease in severe-duty cycle applications where the molybdenum disulfide bonds to the metal surfaces to add an additional wear protection layer as the grease approaches the end of its useful life," he said. "This can also help with extended re-greasing intervals."
Gauerke added that misapplication of moly greases on a slack adjustor, for example, can have a negative impact on the components due to the inclusion of a solid lubricant.
"[A moly grease] may be excellent for a fifth wheel application, but you do not want to use moly in a slack adjustor," he said. "The slack adjustor, with the worm gears in there, a solid lubricant can cause those worm gears to stick and cause your slack adjustor to fail, which could impact braking or even [ a penalty] on a DOT inspection. When you have worm gears and different types of places that the solid lubricant could actually cause sticking are some applications where you would not want moly greases."
Moly – or molybdenum disulfide – is one of a group of performance additives classified as solids or solid performance additives. Solids, Morris said, are any of a group of performance additives that are suspended in a lubricating grease as opposed to those performance additives that are soluble in the oil fraction of the grease.
"By far, molybdenum disulfide and graphite are the most common solid additives found in greases, and they are used in applications where you have significant sliding contact such as journal bearings (pins and bushings) or fifth wheels in fleets," he said. "Molybdenum disulfide particles are made up of laminar sheets that are held together by weak attractive forces that allow adjacent plates to slide very easily over each other when shear stress is applied, reducing friction and facilitating sliding motion in plain bearings. This laminar action is best visualized as pushing the top card in a deck and having it slide easily relative to the rest of the deck. The 'moly' therefore reduces friction and because it sits between the two mating surfaces and protects them even when there is little or no lubricating oil present in the contact area."
Greases containing molybdenum disulfide shouldn't be used in applications that see excessive amounts of water ingress as the molybdenum disulfide can have a corrosive effect of the metal surfaces, and is not suited for bearings and other components that move at a rapid pace.
Moly particles are solid additives that are normally larger than the fluid film developed by the base oil in a high-speed bearing, Morris noted. The higher the relative linear speed, the lower the viscosity required to provide an adequate lubrication film. "Solid additives in those applications bridge the fluid gap and can cause point loading on the surfaces, increase stress and can lead to fatigue and abrasive wear," he said. "In general, solids are not recommended in rolling element bearings at moderate to high relative speeds, such as passenger car and light truck wheel hubs, electric motor bearings or industrial pillow block bearings. It is considered when speeds are low and where sliding contact is predominant."
Want to learn more about grease? Check out the video above.
Moly or other solids can be added to most greases. Lithium complex greases, the most prevalent grease used by fleets and on-highway maintenance providers, can be made with or without molybdenum disulfide, and Cigala said there are other thickener technologies – like Polyureas and Calcium Sulfonates – which can be made with or without molybdenum disulfide as well.
"Each thickener technology can provide the needed attributes like better water washout properties, extreme pressure, longer life, and better stay in place capabilities," he said. "OEMs recommend and fleets select greases based on the application requirements."
Technicians, when re-greasing, should be mindful of reapplying the same type of grease, moly or otherwise. Most lithium complex greases will become soft when mixed with another grease technology, so fleets who service in-house and on-highway need to make sure the same grease technology is used in both instances.
"The NLGI grade is also an important part in grease selection. NLGI 2 greases are widely used across the fleet's chassis and trailer greased components," Cigala said. "The inclusion of molybdenum disulfide in a grease formulation is a small part to the overall final grease that can provide that extra protection over a grease technology not utilizing molybdenum disulfide by bonding to the metal surfaces to add an additional wear protection layer."