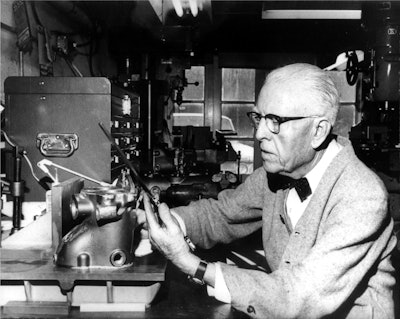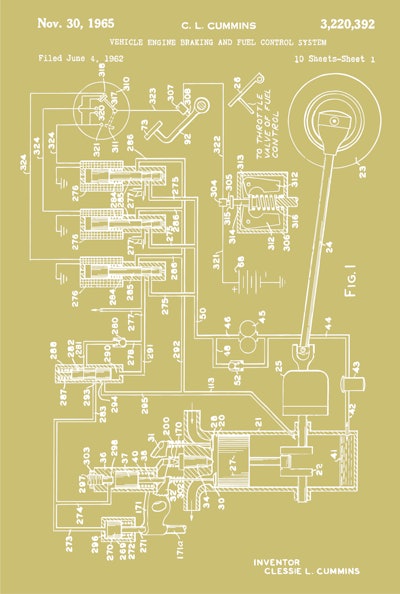 In a marriage seemingly written in the stars, Cummins on Wednesday announced it plans to acquire Jacobs Vehicle Systems.
Jacobs in 1961 introduced the first engine brake, the "Jake Brake," which was invented by Cummins founder Clessie Cummins. Since then, Jacobs has produced more than 9 million engine brakes for commercial vehicles globally.
In acquiring Jacobs, a supplier of engine braking, cylinder deactivation, start and stop and thermal management technologies, Cummins gains expertise that will enable the engine maker to continue development of component technologies that meet ever-refining performance and emissions standards. It also secures critical United States-Mexico-Canada Agreement qualified engine components for current and aftermarket products.
Operations from the acquisition will report to Cummins Turbo Technologies, a business unit led by Shon Wright within Cummins' Components segment. "We're excited about the prospect of welcoming employees from JVS into the Cummins organization and look forward to adding their deep engineering talent to complement our expertise as we work together to develop innovative and cost-effective products now, and in the future," said Wright.
The acquisition also represents another step in Cummins' ongoing investment in technologies that advance its zero emissions strategy – an effort to reduce greenhouse gas emissions and lower the air quality impacts of Cummins products. Engine braking and cylinder deactivation technologies will be key components in meeting current and future emissions regulations, and this acquisition allows Cummins to better integrate the components with its medium- and heavy-duty engines.
Jacobs has two primary manufacturing facilities in Bloomfield, Connecticut, and Suzhou, China. Cummins expects to invest additional capacity and resources into those operations.