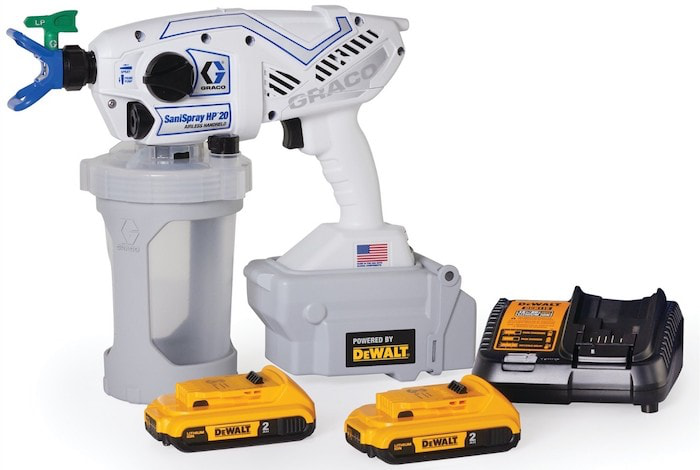 Whiting Systems is now offering Graco's SaniSpray HP 20 Cordless to meet the demand for an efficient, effective and ultraportable disinfectant applicator.
The sprayer is built with high-grade materials that are compatible with disinfectants, sanitizers and deodorizers, allowing users to use disinfectants without having to start up a larger misting system.
Whiting said the HP 20 finishes small or large areas fast and is effective with minimal effort by the applicator. Moving from room to room is easy, and with the company's Pure SDC Silver Dihydrogen Citrate, it can complete a full, clean disinfect quickly.
Whiting Systems, www.whitingsystems.com