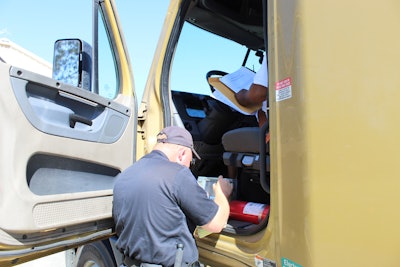 This story was updated April 28, 2021. 
During the 2020 Commercial Vehicle Safety Alliance (CVSA) International Roadcheck, 3,072 trucks were placed out of service (OOS) in the U.S. with driver violations. Accounting for 999 of those – or 32.5% – was hours of service, the leading violation by a wide margin. Another almost 450 drivers (14.6%) were placed OOS in 2020 with false logs. 
CVSA's 2021 enforcement campaign kicks off in less than a week (May 4-6) and hours of service will be one of the campaign's primary focuses. 
Drive time violations have been trending in a good direction the past three years. In 2018, hours of service violations represented 43.7% of all driver OOS conditions. The following year, that dropped to 37.2% and fell another 5% in 2020. Over the past five years, an average of 47.7% of drivers have been placed OOS with hours of service violations. 
[Related: At roadside, inspectors are asking more drivers, fleets to transfer e-log data remotely]
An unplugged ELD and a messy pile of paperwork won't exactly make for a stress-free inspection during this year's Commercial Vehicle Safety Alliance (CVSA) International Roadcheck.
"It's a stressful situation for a driver," said CVSA director of roadside inspection program Kerri Wirachowsky, a former Canadian truck inspector. "If he's got paperwork all over the place, it causes him to be stressed out. And some inspectors get frustrated when things aren't coming at them like the way they want. To me, it's all about reducing the stress of the entire event."
Wirachowsky said preparation is key to a successful inspection.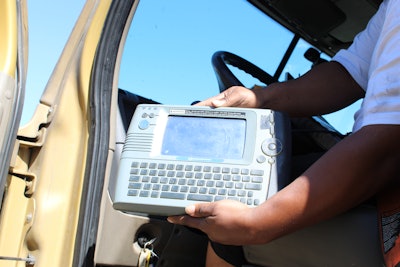 "What I've been saying to some of the industry folks is you may have trained your guy how to sign on and how to sign off and log in and log out and toggle between personal conveyance and driving and on-duty but don't forget to train your driver on how to transfer those files," she said. "And if your user manual and your malfunction instruction card and your blank logs are all electronic that driver needs to know how to be able to produce those at roadside when stopped.
"A lot of times, they don't know how," Wirachowsky continued. "And it's their responsibility to know how. If they can't produce it, they're going to be cited for not producing things that are pretty simple to produce. That's probably one of the biggest things we've seen since (ELD) implementation. Those are the higher charges right now – drivers failing to transfer or failing to have their documents in a row."
Being able to transfer ELD data is one thing. Keeping the device plugged in is another. Sgt. Robert Daniels, who works in the California Highway Patrol's commercial vehicle section, said unplugging the device has become a modern workaround for drivers looking to hide illegal drive time.
"I've heard of drivers that are actually doing that," he said. "It's kind of the same reason they falsify their logs. The ELD is kind of the big brother that we hope keeps the drivers honest so that they don't go over hours because a tired driver—someone who drives over hours—is pretty much the same as an impaired driver as far as reaction times."
Daniels, an 18-year CHP veteran, said pulling the plug on ELDs is a carryover from drivers who used to report losing their log books before ELDs were mandated in December 2018.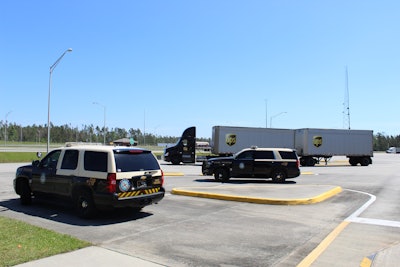 "Before, drivers might say they don't have a log book because they don't want to give you a book that's over hours," Daniels explained. "A lot of times, the penalty's less for not having a log book compared to being over hours and it would be the same with ELDs. A lot of times they'll just unplug it and it's a violation for them to unplug it because it has to be hooked up to the vehicle. It has to be communicating with the vehicle, but a lot of drivers unplug it because they know they're going to be over hours. So they try to avoid that violation by doing that."
While CVSA will have a focus on hours of service, they will also be on the lookout for other driver requirements during the 72-hour enforcement campaign next week. Moving violations and cell phone use (22.6%) were the second-leading OOS condition in 2020 with wrong class license (22.2%) in a close third.