Trucking news and briefs for Thursday, June 16, 2022:
C.R. England's pre-CDL exemption renewed
C.R. England, which has had its pre-CDL exemption allowing CLP holders who have passed the CDL skills test to drive with a CDL holder in the truck but not necessarily in the passenger seat since 2015, had the waiver renewed by the Federal Motor Carrier Safety Administration for another five years.
In its request for renewal, the fleet said that in the six and a half years that it has operated under the exemption (from mid-2015 through the end of 2021), 17,249 drivers used the exemption and traveled more than 150 million miles. During that period, 52 injury and no fatal crashes occurred.
C.R. England added that its overall crash rates have declined since 2015, with a 10% reduction in total crashes and a 38% reduction in injury crashes.
"FMCSA is unaware of any evidence of a degradation of safety attributable to the current exemption for C.R. England drivers," FMCSA said in its renewal notice. "There is no indication of an adverse impact on safety while operating under the terms and conditions specified in the initial exemption or exemption renewal."
ATA names new Freight Conference director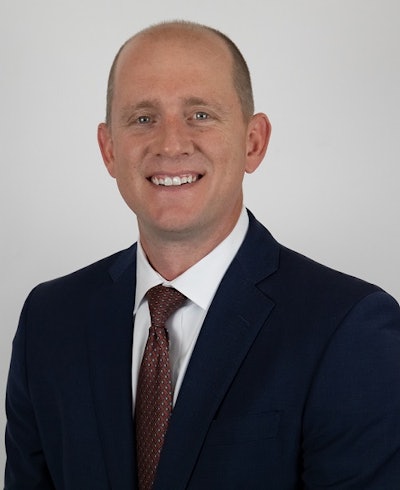 The American Trucking Associations on Wednesday announced Michael Matousek has been hired as director of the ATA Government Freight Conference. "Mike has a wealth of experience on Capitol Hill and in the trucking industry," said ATA President and CEO Chris Spear. "He has a strong reputation in the industry and in Washington for delivering results, so we are very fortunate to be able to add him to the ATA team."
Prior to joining ATA, Matousek represented the industry with the Owner-Operator Independent Drivers Association after several years as a professional staffer on Capitol Hill.
"I'm very excited to come to an organization with as strong a stature as ATA," Matousek said. "Helping ATA's members navigate their relationship with the federal government as a customer will be an exciting challenge I'm eager to take on."