Trucking news and briefs for Wednesday, June 28, 2023:
FMCSA looks to study driver interactions with autonomous trucks
The Federal Motor Carrier Safety Administration is starting the process to launch a driver simulator study to evaluate how truck drivers engage with trucks equipped with different levels of autonomous technology.
The agency plans to submit a request to the White House's Office of Management and Budget for the study titled "Human Factors Considerations in Commercial Motor Vehicle Automated Driving Systems and Advanced Driver Assistance Systems."
The driving simulator would include a series of questionnaires to evaluate approximately 100 drivers and how they interact with trucks equipped with SAE International Level 2 advance driver assistance systems (ADAS) and Level 3 automated driving systems (ADS). The study would examine the effect of non-driving secondary task engagement, transfer of control, and training on driver behavior in CMVs equipped with ADAS and ADS, FMCSA said.
The agency noted that "higher levels of ADAS and lower levels of ADS present an environment that is ripe for overreliance."
A Level 2 vehicle "offers longitudinal and lateral support to the driver; however, the driver is still responsible for driving at all times," FMCSA said, adding that "at this level, engaging in non-driving secondary tasks can be highly detrimental to driving performance as the driver may not recognize and respond to hazards timely or appropriately."
In a truck equipped with Level 3 ADS, "the role of distraction is blurred. L3 is the lowest level considered to be ADS," the agency said. "The driver takes on a more supervisory role and is in full control of the vehicle in a limited number of situations. When an L3 vehicle alerts the driver that a takeover is required, the driver needs to have situational awareness to resume full control of the vehicle. Engagement in non-driving secondary tasks may prevent the driver from maintaining situational awareness of the driving environment."
FMCSA said the three primary goals for the data collection are:
Determine the effect of distraction on CMV drivers of Level 2 vehicles
Determine the effect of transfer of control on CMV drivers in Level 3 vehicles
Develop and evaluate a training program that is designed to decrease the levels of distraction that were identified in CMV drivers in Level 2 vehicles and designed to improve the problems with the transfer of control that were identified in Level 3 vehicles
[Related: 8 state DOTs collaborate to launch autonomous forum]
PGT Trucking names new vice president of managed products
PGT Trucking, Inc., (CCJ Top 250, No. 93) announced this week the promotion of Bill Hershey to Vice President, Managed Projects, effective July 1.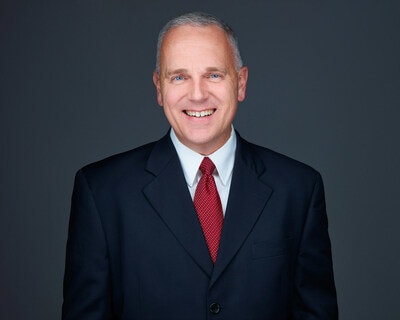 In this new role, Hershey will expand his responsibilities in managing complex site deliveries and ensuring reliable and safe transportation services for our customers, PGT said in a press release.
Hershey has worked for PGT for 18 years, most recently serving as the Director, Project Cargo Management. He has decades of engineering and project management experience, including analyzing, designing, and implementing the processes and equipment necessary to enhance product quality, improve efficiency, and reduce lead-time.At PGT, he has contributed to some of the company's largest moves and most notable projects to date, including the Ethylene Cracker Plant in Beaver County, Pennsylvania.
"Bill leads with a vision that embraces innovation, collaboration, and unwavering dedication to our customers," said Gregg Troian, PGT Trucking President. "Under his direction, PGT will continue to deliver seamless transportation solutions, foster sustainability, and focus on safety."
Quality Custom Distribution expanding operations in Southwest
Frisco, Texas-based Quality Custom Distribution (QCD), a subsidiary of Golden State Foods (GSF), has expanded operations in the Southwest with two relocations to larger distribution centers in Albuquerque, New Mexico, and Las Vegas, as well as a new facility opening this summer in San Antonio, Texas.
Servicing nearly 7,500 customer stores in virtually every state, the QCD network will soon encompass 25 total distribution centers, making 35,000 last-mile deliveries weekly to four leading quick service restaurant brands.
Beginning in late August, QCD's new 116,000-square-foot San Antonio distribution center will support more than 250 customer stores in Texas, in addition to 100 stores already serviced for another customer by the company's existing 85,000-square-foot facility in the same market. A workforce of more than 150 San Antonio associates across the two distribution facilities will encompass truck drivers, warehouse associates, customer service, and human resources.
In October 2022, QCD Las Vegas relocated to a larger 98,000-square-foot Nevada distribution facility and now services 150 customer stores with last-mile deliveries. QCD's Albuquerque distribution center relocated to a larger 63,000-square-foot facility in September 2021 to accommodate its growing operation to service 100 regional foodservice customer stores across the states of New Mexico, Colorado, and Texas.