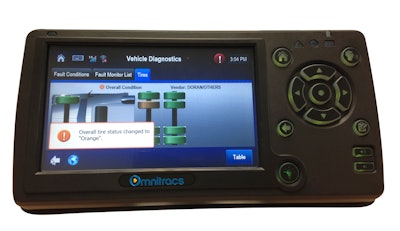 When auto and commercial truck manufacturers are limiting production due to a global shortage of semiconductors, it's a sign that other types of manufacturers and suppliers are also getting squeezed.
OEMs get the first allocation of chips from factories, and companies that supply IoT telematics systems to fleets are "fighting for what's left over," said Kerynn Holtzman, divisional vice president of customer operations for SkyBitz, the largest trailer telematics provider in terms of market share.
Several years ago when auto manufacturing was in another boom cycle, "we lived through the painstaking process of managing a supply chain," she added. Things are worse this time around.
Semiconductors are not the only limiting factor. Resins are also backlogged and a medley of supply chain issues, from souring U.S.-China relations and, most recently, a cargo ship blocking the Suez canal, have contributed to global backlogs.
"The chip shortage is an unfortunate consequence of the global COVID-19 pandemic, and it's not unique to the transportation industry. It affects nearly every electronic device being manufactured right now," said Chris Orban, vice president of data science at Trimble Transportation, one of the largest ELD suppliers.
[Related: Sunsetting of 3G networks makes 2021 a year of transition for fleets]
Fleets are placing record orders for new trucks and trailers. The combination of demand for installing IoT telematics systems on new equipment and replacing hundreds of thousands of mobile devices with 3G CDMA modems could far outstrip supply.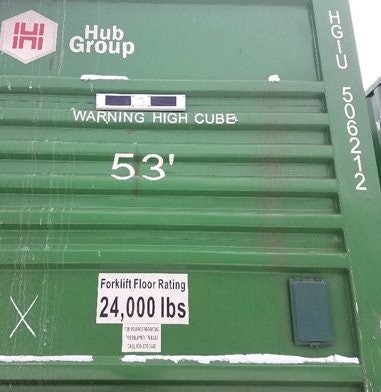 Besides facing supply issues, fleets that delay their migration from mobile 3G hardware could face coverage issues. All major cellular players have started to remove 3G CDMA equipment from their cell towers to make additional room for 5G technology and to expand their support for widespread 4G LTE-enabled devices.
Motor carriers that are still using 3G CDMA devices will be experiencing performance issues and reliability drops in the coming months. Widespread 3G network shutdowns will begin next February, and the final switch will be turned off in December 2022.
In a written response, Omnitracs, one of the largest ELD and telematics providers, told CCJ that during the previous migration from 2G to 3G, fleets were continually weighing their options between not having to touch their vehicle until absolutely necessary in hopes that carriers would extend the life of older cell towers.
The date of necessity may come earlier than expected this time around.
Driving up sales
About four weeks ago, Holtzman said she began getting calls from customers, including some of the largest truckload carriers, who wanted to know about the impacts of global shortages.
"We are at an unprecedented crossroad," she said.
SkyBitz has over 220,000 devices in the field with 3G modems. Demand for 3G upgrades has increased sales for its products by threefold in the first quarter of 2021.
The company began selling 4G LTE devices about four years ago and started in 2019 to focus on helping customers that still use 3G products migrate to 4G LTE. Overall, Holtzman said that SkyBitz expects 3G upgrades will account for 60% of its sales this year and the other 40% will come from acquiring new customers.
"We fully plan to have a banner year," she said. SkyBitz is owned by Ametek, a device manufacturing firm with $5.5 billion in annual revenue.
When the auto industry started to show signs of a comeback in the fourth quarter of 2020, SkyBitz frontloaded its 2021 purchase orders for raw materials and began talking to suppliers to ensure that its contract manufacturers could meet its production needs. That strategy paid off, she said. The company has built up inventory to support anticipated demand through next summer.
Lead times for semiconductors, resins and other materials used to manufacture mobile devices currently have 9 to 12-month lead times, she said.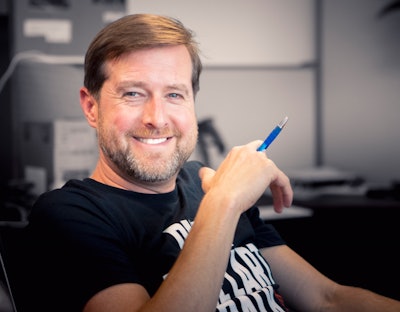 Chris Saunders, president of Integrated Communications, which supplies Samsung tablets, MDM software and other components for ELD systems, expects the end of the year to be "crazy" in terms of meeting demand from fleets waiting to migrate from 3G.
The company has ample inventory for its ELD-in-a-Box product, but one of four distributors it uses has run completely out of stock and others are predicting a 12-week lead time on new orders.
"From a lead time projection, this is the longest I've ever seen in the history of doing this," he said, noting that lead times should normalize around the June timeframe, based on what he's been hearing from certain vendors.
Saunders said that about 25% of current business is coming from fleets moving off old 3G systems to a tablet-based platform. He expects that number will steadily increase through the end of the year.
Orban said Trimble Transportation is working closely with its fleet customers to assist in transitioning their mobility hardware to faster, more reliable 4G LTE not just to avoid service disruptions but to gain new fleet management capabilities.
"The more intensive applications are not well-supported by the 3G network," Orban said. "LTE networks can transfer data 10 times faster than older CDMA networks, which ultimately makes trucking companies operate more efficiently."