With the electronic logging device (ELD) mandate in the rearview mirror, many fleets are facing another technology deadline to avoid losing connectivity with their assets.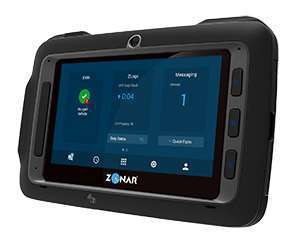 Verizon, AT&T, Sprint and T-Mobile are freeing up wireless spectrum and resources by sunsetting 3G CDMA as they expand 4G LTE and build out next-generation 5G networks.
Generally, any telematics and IoT device purchased by fleets since 2018 come with 4G LTE modems. With the expected lifespan of these devices from five to seven years, this leaves fleets with tens of thousands of devices purchased before 2018 that will generally need to be replaced in 2021 to avoid service disruption, particularly in rural areas.
Zonar Senior Vice President of Customer Success and IT Matt Deichman manages a team that works with fleets to upgrade and transition remaining 3G hardware to 4G. As a fleet telematics and mobility supplier, Zonar has between 30,000 and 50,000 devices in the field with 3G modems that he said customers will need to upgrade.
Feb. 22, 2022, appears to be the final deadline to make the transition as Verizon and AT&T each expect to complete their 3G shutoff by then. Verizon originally planned to sunset its 3G network by the end of this month but extended the timeline to give fleets using its telematics platform, Verizon Connect, more time.
Verizon and AT&T stopped accepting new 3G-CDMA subscriptions and already do not allow 3G devices to be reactivated once a subscription is shut down for any reason. Sprint is planning a 3G sunset for the end of 2022, Deichman noted. T-Mobile has not yet formally announced a cutoff date.
Zonar has seen instances where customers using 3G devices have lost connectivity in some areas, and Deichman expects to see more instances of network speed and coverage issues as the sunset draws closer. For this reason, "we are telling most of our customers that we would like to have them transitioned to 4G by November of 2021," he said.
Zonar and other fleet telematics providers believed that 2020 would be a banner year to work with customers to make the transition by offering special pricing, but the COVID-19 pandemic made it difficult for fleets to add another technology project to their to-do list.
"We thought we would have a faster acceleration, but it's been a challenging year," Deichman said. Even so, Zonar has recently been averaging between 10,000 and 15,000 device upgrades per month.
No matter what telematics platform fleets use, Deichman advises them to not wait for the last moment to make the switch to avoid problems, such as a shortage of equipment by vendors or lack of personnel to help with installation.