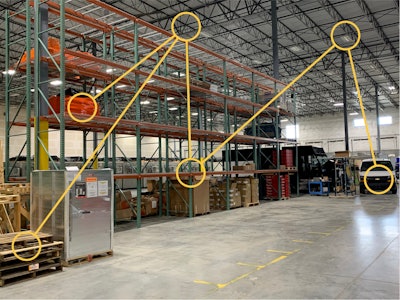 Motor carriers with aging telematics devices using 3G CDMA chipsets on tractors or trailers will need to plan an extra maintenance event for each of these assets, and time is running out.
Beginning next February, all wireless networks will begin widespread 3G network shutdowns ahead of flipping off the switch completely in December 2022.
Rather than merely replace 3G devices with new 4G or 5G hardware, some carriers will give each asset a pitstop service. A pit crew doesn't just change tires, after all. They also fill the fuel tank and makes mechanical adjustments.
While doing a 4G upgrade, fleets may want their technology pit crew to add new cameras, sensors and other features to get more value from the costs incurred from bringing the assets in for maintenance.
The technology pit crew could be a third party. Velociti, for instance, has been working with fleets for more than 25 years to deploy, repair and replace technologies in the field at its own locations and deploying technicians to dealerships, service centers and fleet facilities.
"What we are hearing from customers is 'we want to push the envelope with the digital transformation of our fleet,'" said Deryk Powell, president of Velociti.
When planning a technology upgrade, fleets want to reduce the time spent testing and integrating different systems. Events of the past year have accelerated the need for fleets to "shorten, streamline, organize and mitigate risk" from technology projects, he noted.
The time was right for Velociti to open an 85,000 sq. ft. Innovation Lab next to its Kansas City, Missouri, headquarters. 
Large technology companies often have labs but use them mostly as product showrooms. That's not the case with Velociti, who designed its Lab to be a "technology playground" for technology partners and customers, Powell said, to more rapidly design and test hardware and software prior to deployment.
Fleets that come to the Lab meet with a team of experts from Velociti to identify the right pieces of technology and test them in the Lab to ensure functionality before deploying across the enterprise.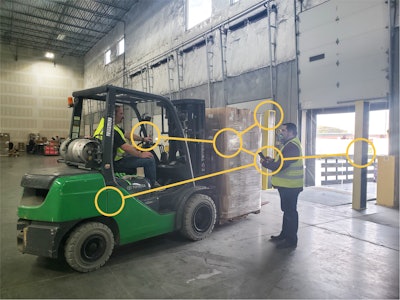 Some fleets are working with Velociti and its Lab to prove and validate the concept of a "smart connected trailer" by using telematics systems that connect with a variety of sensors for doors, cargo, brakes and lights, as well as integrate with automatic tire inflation systems.
Other fleets are working with Velociti's Lab to validate a use case for autonomous forklifts and trucks, he said.
An LTL carrier seeking to prove the concept of using autonomous forklifts itself (at its own facilities) would run the risk of disrupting operations. Velociti has been running tests on autonomous forklifts and collecting data for the past 18 months, Powell said, and the data collected has been used to improve algorithms for the autonomous systems.
The Lab gives fleets and their technology suppliers a place where hardware and software can be configured and tested in a low-risk environment to learn lessons without impacting operations.
Another advantage for using the Lab to test and validate technologies, said Powell, is that Velociti can perfect the installation process for different makes and models of trailers and tractors, saving time and labor costs during the deployment.
Overall, the main reason fleets are coming to the Innovation Lab is to create a technology plan that can be tested and refined to ensure that deployment is done as quickly and efficiently as possible, which helps fleets get a faster acceptance of new technology by employees and customers, he said.