A new company has emerged to offer small freight operators free factoring for loads and more through an all-in-one fintech platform.
Seattle-based Outgo, which recently completed a $3.4 million funding round, automates broker setups, invoicing, factoring, collections, accounting and tax services without contracts or minimums. It aims to modernize how carriers with 10 or fewer trucks control their finances in a world where small fleets and owner operators, now more than ever, are finding work while legacy finance solutions have been slow to adapt to their needs.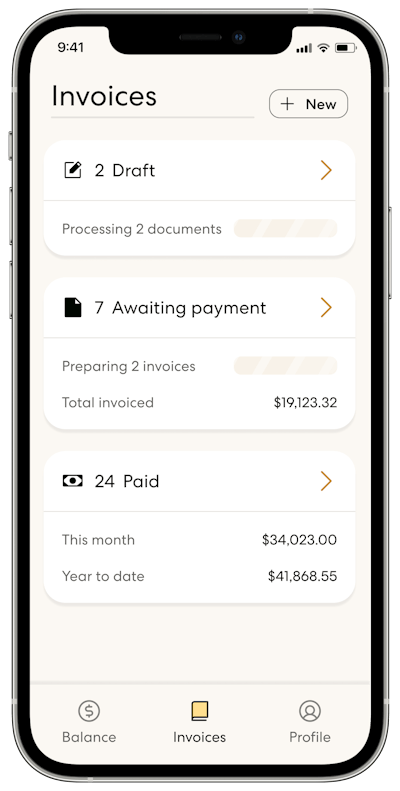 Outgo CEO Marcus Womack said the company's main goal is enabling carriers to have a "turnkey solution" that allows them to factor for free, benefitting their bottom lines by helping them manage their cashflow.
"We thought there was a unique opportunity to serve (carriers) because they're the backbone of the American economy: 95% of carriers operate 10 or fewer trucks, and most are independent owner ops," Womack said. "Carriers care about two things: finding work and getting paid. In the last decade … there has been a lot of help finding work (for carriers), but the financial challenges of getting paid have been largely left unaddressed."
He said it leaves carriers with a patchwork of expensive, antiquated financial services that are "kind of clumsy to operate across their back-office workflow."
Outgo is a smart-banking platform that connects invoice management with a debit card that allows carriers to factor for free. Womack said one out of two loads end up being factored.
With Outgo, a carrier's invoicing and factoring processes, bank accounts and all expenses are connected in one place. Carriers can load their documents into the platform, and they don't have to factor until they need the funds, which saves them money.
"We are simplifying this workflow across probably two to three different (companies), and that simplification obviously helps save time and ultimately save money," Womack said. "Whereas, today, they work across a number of different services, Outgo is an all-in-one vertical banking solution, so it helps carriers set up billing relationships with brokers, automate the invoicing and process factor if they need to, which is optional on our platform, collect payments and manage their expenses."
Outgo selects which invoices to factor when a carrier requests funds from its account.
The platform charges a maximum daily rate of 1.5% – and less if a carrier is only accessing the cash when needed – as opposed to the typical 3%, Womack said. He said most all carriers will have an actual factoring rate that is significantly less than 1.5% when using Outgo's on-demand factoring, which decreases the rate paid on a given invoice every day the carrier waits to factor.
If Outgo accesses funds from an invoice due in 10 days, the factoring fee would be 0.5% of the load, resulting in a factoring fee of 0.05% of the total load/day, Womack said. The factoring fee is capped at 30 days, which is a max of 1.5% per load.
And carriers pay 0% factoring fees for funds spent via the Outgo debit card, which is directly connected to a carrier's receivables. The card also offers cash back on purchases.
"The key thing here is we offer carriers on-demand factoring when they need it, so they don't have to do it unless they want to, and we do factoring at a daily rate, which is different than what's being offered in the industry today," he said. "They're going to save thousands of dollars a year with our modern financing platform, which is pretty significant when you're an owner operator."
Womack said Outgo is focusing on owner operators and small fleets because these small businesses are not currently being served by existing products.
The platform went live Thursday after working with a small set of early customers to understand what resonated with those fleets.
"The Outgo product is a complete game changer for the transportation industry," said Outgo customer Charmaria Gurley, owner of Gurley All Freight Inc., in a news release. "It puts the power of saving in the hands of owner-operators and small carriers. I was blown away by its unique features and ease of use. It has saved me time and more importantly, money."
Womack said that's an important factor as carriers face high capital costs with rising fuel prices and an increased demand for goods.
He said the goal now is to expand access to its next wave of customers and continue adding more features to the banking suite as well as offering financing products.
The company said it plans to use the money from its funding round – led by Neo and PSL Ventures, along with Bezos Expeditions, Convoy CEO Dan Lewis, Uber Eats Founder Jason Droege, Simon Data CEO Jason Davis and other angel investors – to continue its hiring efforts, scale its product offerings and bolster its partnerships and growth goals.
Womack, who has 20 years of experience in Seattle's tech sector, co-founded the company last year with Ray Fortna and Mike Bohlander. This is the second company they've founded together. They sold their first company to public-safety tech company Taser, which was later rebranded to Axon, which is centered around bringing police body cameras to market.
Since then, Womack said the three have spent time in leadership roles at Uber and Convoy and learned about how carriers are operating within the transportation space.
"There's a tremendous opportunity to reinvent how carriers think about their finances, and Outgo has the right leadership to deliver a winning solution," Neo CEO Ali Partovi said in a news release.