Trucking news and briefs for Friday, Nov. 17, 2023:
Orange EV produces 1,000th electric terminal truck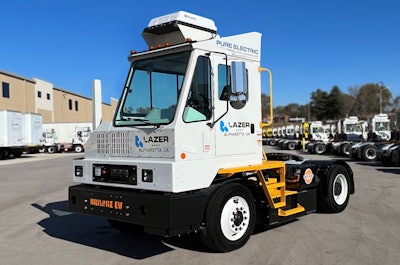 Orange EV announced this week the production of its 1,000th pure-electric terminal truck. The truck will join the expanding fleet of Orange EV electric trucks currently owned and operated by yard management provider Lazer Logistics.
Orange EV started the EV terminal truck revolution in 2015 as the first manufacturer to commercially deploy a heavy-duty electric truck, proving it was possible to push the industry to a more sustainable future. Over eight years, 11.8 million miles, and 4 million hours of operation, Orange EV has set new industry standards for performance, reliability, and sustainability, the company said. Orange EV has provided more than 230 fleets with turnkey, cost-saving solutions, delivering electric yard trucks that average more than 98% uptime. 
Lazer will be deploying their newest Orange EV truck to Southern California where it will join their growing fleet of EVs as they help their customers meet regulatory requirements and sustainability goals.
Orange EV's 1,000th electric terminal truck represents a paradigm shift in the industry, redefining the norm and setting new benchmarks by offering the unprecedented combination of increased power, efficiency, cost savings, and significantly reduced environmental impact. Orange EV provides a definitively proven heavy-duty EV solution, signifying a transformative change in container- and trailer-handling operations.
Specialized construction fleet seeks HOS exemption
The Federal Motor Carrier Safety Administration will begin accepting comments Thursday, Nov. 16, on a request from Reiman Corp. for an exemption from certain hours-of-service regulations.
Reiman Corp.'s drivers transport latex embedded cement for use at highway construction sites.
In its request, the company asks that it be allowed to operate under the same hours-of-service exception provided for "specially trained drivers of commercial motor vehicles that are specially constructed to service oil wells."
Reiman said it considers its operations similar to that of oilfield operations, in part because "its drivers are specially trained to operate vehicles that are specially designed to transport specific products with vehicle-mounted equipment," FMCSA's notice said.
The company is requesting that its drivers be allowed to record waiting time at construction sites as "off-duty," adding that waiting time would not be included in calculating the 14-hour period. If granted the waiver, Reiman drivers would not be eligible to use the short-haul provisions, the company noted.
Comments can be made here through Dec. 18.
Michelin launches new app for technical tire data, more
Michelin North America announced the release of the Michelin MyTechXpert app, which evolved from the Michelin Truck Tire Technical Data Book.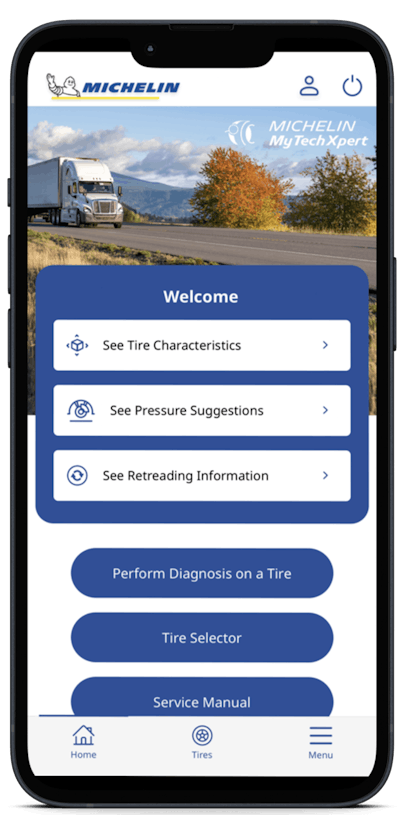 The app's intended for those involved in maintenance, whether with a fleet or dealer shop, to quickly access information for day-to-day operations, perform analysis on tire wear and tear, choose the most suitable tire, and quickly access the Michelin product portfolio.
MytechXpert "is something that our fleet and dealer partners have been asking for, and we have been listening," said Pierluigi Cumo, Vice President of B2B Marketing for Michelin North America.
Among notable features is a quick-search function for tires and common characteristics. Tire diagnosis images also support customer concerns, technical know-how from the Michelin Service Manual, and training videos from certified Michelin field engineers -- all designed to provide fleet owners and operators with guidance.
"With the app, they can run initial diagnostics on tire wear, get technical advice and optimize tire costs while reducing the fleet's environmental footprint," Cumo added.