The Department of Transportation announced last month its decision to use its existing regulatory authority to prohibit texting by drivers of commercial motor vehicles (CMVs). The ban, adopted as regulatory guidance by the Federal Motor Carrier Safety Administration, was effective immediately and applies to texting on "handheld or other wireless electronic devices that are brought into a CMV." Drivers who violate the ban are subject to civil or criminal penalties of up to $2,750 per occurrence.
FMCSA is relying on its authority under Part 390.17, which allows additional equipment and accessories on commercial vehicles "provided such equipment and accessories do not decrease the safety of operation of the commercial motor vehicles on which they are used."
The agency cited research concluding that drivers who send and receive text messages take their eyes off the road for an average of 4.6 seconds out of every 6 seconds while texting. "At 55 miles per hour, this means that the driver is traveling the length of a football field, including the end zones, without looking at the road."
In a notice of regulatory guidance published in the Jan. 27 Federal Register, FMCSA said it acknowledges the concerns of motor carriers that have invested significant resources in electronic dispatching tools and fleet management systems, adding that "this regulatory guidance should not be construed to prohibit the use of such technology." The agency also said that the regulatory guidance should not be construed as prohibiting the use of cell phones for purposes other than text messaging.
FMCSA said it will address use of other electronic devices while driving in a future notice-and-comment rulemaking proceeding. "It is worth noting, however, that while fleet management systems and electronic dispatching tools are used by many of the nation's largest trucking fleets, the department believes safety-conscious fleet managers would neither allow nor require their drivers to type or read messages while driving," the agency said. "To the extent that there are fleets that require drivers to type and read messages while they are driving, the agency will consider appropriate regulatory action to address the safety problem."
During the September 2009 Distracted Driving Summit, U.S. Transportation Secretary Ray LaHood announced the department's plan to pursue this regulatory action, as well as rulemakings to reduce the risks posed by distracted driving. President Obama also signed an executive order directing federal employees not to engage in text messaging while driving government-owned vehicles or with government-owned equipment. Federal employees were required to comply with the ban starting Dec. 30, 2009.
For more information on DOT's efforts with distracted driving, go to www.distraction.gov.
In brief
The U.S. Environmental Protection Agency proposed the strictest health standards to date for smog, also known as ground-level ozone. The agency is proposing to set the "primary" standard, which protects public health, at a level between 0.060 and 0.070 parts per million (ppm) measured over eight hours. EPA also is proposing to set a seasonal "secondary" standard to protect the environment, especially plants and trees.
Air pollution from ships, locomotives, trucks and other Port of Long Beach-related sources dropped significantly from 2005 to 2008 – including a 21 percent decrease in diesel particulate matter – according to the 2008 Air Emissions Inventory study. The biggest part of the improvement came thanks to cleaner technology, not from a slowdown in cargo.
Economic activity in the manufacturing sector expanded in December for the fifth consecutive month, and the overall economy grew for the eighth consecutive month, according to the latest Manufacturing ISM Report on Business issued Jan. 4. The PMI rose to 55.9 percent, its highest reading since April 2006 when it registered 56 percent.
Universal Truckload Services acquired three transportation companies: D. Kratt International Inc., an international freight forwarding and customs house brokerage firm based in Chicago; Cavalry Transportation LLC and Cavalry Logistics LLC, based in Nashville, Tenn.; and TSD Transportation L.P., a for-hire freight services provider based in Texarkana, Texas. Terms were not disclosed.
The federal tax credit that provided makers of biodiesel $1 for every gallon expired Dec. 31, 2009.
ATA sues to get supporting documents rule
The American Trucking Associations last month filed a lawsuit with the U.S. Court of Appeals for the District of Columbia Circuit asking it to compel the Federal Motor Carrier Safety Administration to issue a long-overdue hours-of-service supporting documents regulation.
ATA on Jan. 15 filed a "mandamus" action by which a court can compel government officials to perform their legal duties. In the action, ATA is asking the court to require the agency to issue a notice of proposed rulemaking (NPRM) within 60 days of the court's ruling and a final rule within six months of the NPRM publication date.
Actions to require agencies to issue overdue regulations are common and often result in a settlement whereby the agency agrees to act within a negotiated timeframe.
"We have a tremendous amount of respect for the Department of Transportation and the work they do, but we had to show the department just how important the supporting documents issue is to our industry," says Bill Graves, ATA president and chief executive officer. "We hope this lawsuit prompts a greater focus on the issue and that the department will be willing to work with us to get the regulation out within a reasonable timeframe."
Supporting documents refer to the documents a motor carrier must retain for six months that can be used to verify drivers' HOS records. In 1994, Congress recognized that the failure of DOT to define properly for motor carriers what constituted a supporting document was imposing a financial and administrative burden on the trucking industry. Consequently, Congress ordered the agency to promulgate a rule that would designate the "number, type and frequency of [required] supporting document retention" and to ensure that such retention would be at a "reasonable cost" to motor carriers.
Despite the congressional directive, which called for a rule to become effective in 1996, DOT has failed to act. Instead, the agency has by informal guidelines adopted a broad definition of supporting document retention, identifying 34 categories of records and ruling that any document that possibly could be used to verify HOS records must be retained as a supporting document.
Accordingly, the administrative and financial burden recognized by Congress remains in place, and the agency's recent pursuit of various types of electronic records – as supporting documents – in compliance reviews has exacerbated the problem.
One of the most important recent developments in the area of supporting documents is a policy change FMCSA adopted in December 2008 regarding use of Global Positioning System and other satellite tracking system data in compliance reviews. For about a dozen years, the agency had a formal policy of not routinely using satellite data for verifying logs in an audit. FMCSA rescinded that policy in November 2008, saying that it no longer was needed for the purposes of encouraging motor carriers to adopt advanced technology. And in a Dec. 24, 2008, enforcement memorandum, the agency said it now considers satellite data a supporting document that it can require carriers to produce in a compliance review.
"In order to comply, trucking companies need to know what the rules are," says David Osiecki, ATA senior vice president of policy and regulatory affairs. "In the case of supporting documentation for hours of service, the requirements have never been established by regulation. ATA has been seeking a fair and cost-effective regulation, consistent with federal law, for more than 15 years."
ATA: Current HOS rules work but need more flexibility
Representatives of the American Trucking Associations and other trucking industry speakers told the Federal Motor Carrier Safety Administration last month that the current hours-of-service rules are working but need flexibility in the sleeper berth provision.
America's Road Team Captain Ralph Garcia, a professional truck driver who has driven more than 2.5 million accident-free miles, was among more than 40 speakers at the FMCSA listening session in Dallas, one of four held across the country as FMCSA again considers HOS changes requested by the Teamsters and safety advocacy groups.
Garcia, an over-the-road driver for ABF Freight System, said flexibility is important to all drivers who know when to take breaks. "We are more in tune with our body's time clock than most people," he says. "Our safe driving is a testimony to that. We are better trained, better informed and improving the safety of our industry every year."
John Esparza, president of the Texas Motor Transport Association, an affiliate of ATA, told FMCSA that most of the current HOS rules are working well and should be retained. "Various aspects of the existing rules – including the 11-hour driving time, 10-hour off-duty time and the 34- and 24-hour restart for different industry segments – are likely to be at least partly responsible for the decline in fatalities," said Esparza. "These restarts provide drivers with the ability to gain quality rest."
HDMA to hold conference at GATS
The Heavy Duty Manufacturers Association will present the Commercial Vehicle Outlook Conference Aug. 25 in conjunction with the Great American Trucking Show in Dallas. CVOC will bring together industry experts to share real-world insights on the state of the recovery and what the industry must do to survive and thrive in the fourth quarter and beyond. CVOC is designed to provide important and useful information for all segments of the commercial fleet business, including fleet executives, truck OEMs, part and component suppliers, truck dealers, distributors, maintenance and repair specialists and owner-operators.
"The Commercial Vehicle Outlook Conference promises to be a high-level event that will attract even more key decision makers to GATS and will bring additional informational and networking opportunities to exhibitors and attendees," says Alan K. Sims, GATS vice president/executive director. "This new conference, in addition to our existing TruckSmart Summit educational sessions, means GATS will truly offer something for every aspect of the trucking industry." GATS is presented by Randall-Reilly, CCJ's parent company.
"We recognize GATS as an event where HDMA can further support our members and reach an expanded audience, which will benefit from our program," says Timothy Kraus, HDMA president and chief operating officer.
CVOC will run from 10 a.m. through 5 p.m. CT with an industry networking reception immediately following. More detailed CVOC program and registration details will be available in the coming weeks. The 2010 Great American Trucking Show will be held Aug. 26-28 at the Dallas Convention Center. For more information on the Commercial Vehicle Outlook Conference, e-mail info@hdma.org. For more information on GATS, contact Alan Sims at asims@rrpub.com.
Trucking job losses total 94,200 in 2009
Industry contracted by 3,300 jobs in December
Payroll employment among for-hire trucking companies dropped 7 percent – or 94,200 jobs – in 2009 to about 1.247 million workers, according to the latest figures released Jan. 8 by the U.S. Department of Labor's Bureau of Labor Statistics. For the month of December, payroll employment was down 0.3 percent from November.
With the estimated 3,300 jobs lost in December, the trucking industry has lost 208,000 jobs – or 14.3 percent – since seasonally adjusted trucking employment peaked in January 2007 at more than 1.45 million. The BLS numbers reflect all payroll employment in for-hire trucking, but they don't include trucking-related jobs in other industries, such as a truck driver for a private fleet.
The jobs report for the overall economy in December was slightly better on a percentage basis than that for the trucking industry. Total nonfarm employment fell by 85,000 jobs or 0.1 percent. During 2009, the economy lost 4.083 million jobs, or 3.9 percent.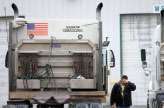 Arrow Trucking ceases operations, faces lawsuits
Tulsa, Okla.-based Arrow Trucking Co. closed its business operations on Dec. 22, effectively stranding its company drivers across the country three days before Christmas.
Ranked No. 83 in CCJ's Top 250 ranking of U.S. for-hire carriers, Arrow Trucking reported revenue of $218 million in 2008, down 7.2 percent from 2007. The company most recently reported 1,250 owned and 100 leased trucks and tractors, as well as 2,287 leased trailers.
Shortly after Arrow Trucking's closing, the Federal Motor Carrier Safety Administration issued an order that company officers and executives ensure the safe transfer of its vehicles and cargo to secure areas after the agency contacted the company's vice president of field operations Dec. 24. A company spokesperson at the time said few trucks, if any, were carrying hazardous waste cargo.
In a lawsuit filed against Arrow Trucking on Jan. 8, Transportation Alliance Bank sued the family-run trucking company for $12.5 million in U.S. District Court for the Northern District of Oklahoma, alleging the carrier conducted a fraudulent scheme to overbill the institution and appropriated federal and state tax obligations for its own use. Defendants include Carol Pielsticker, director and chairwoman, and Doug Pielsticker, former chief executive officer and president.
The carrier filed for bankruptcy and had a board meeting that same day, when it accepted Doug Pielsticker's resignation.
Earlier, Arrow Trucking's former employees filed a class-action lawsuit against the company, alleging violations of the Worker Adjustment and Retraining Notification Act (the "WARN Act"), which requires employers of companies with more than 100 employees to provide 60 days notice of a shutdown. Violators can be sued for two months of pay per employee. Based on a preliminary investigation, the claims for the class could total upward of $15 million.
A copy of the complaint – Jeffrey Smith, et al., v. Arrow Trucking Company and Douglas Pielsticker, Docket No. 09-CV-810-TCK-PJC (N.D. Ok.) – can be found at www.klehr.com/C7756B/assets/files/News/Arrow%20Comp.pdf.
– Jill Dunn and Jeff Crissey