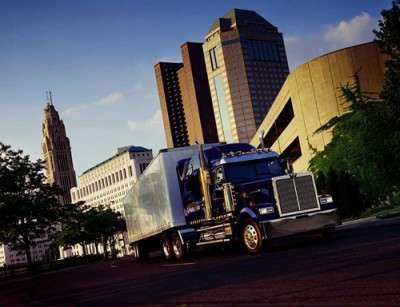 Western Star Trucks Sales Inc. on Friday, Feb. 19, announced the availability of the Cummins ISX15 engine for the North American market. Combined with Detroit Diesel's powertrain options, the U.S. Environmental Protection Agency 2010-compliant Cummins ISX15 completes a full line of engine solutions that meet the demand for Western Star customers, the company says.
The Cummins ISX15 features 400 to 600 hp and 1450 to 2050 lb.-ft. of torque, providing power and performance that will benefit a variety of Western Star vocational and on-highway applications. The engine now is available to order, with production in March for ratings less than 500 hp, and July for ratings more than 500 hp.
"Western Star customers face some of the toughest demands on the road and off, and we're pleased that we can offer a wide variety of engine solutions that match the durability and reliability of their Western Star trucks," says Mike Jackson, general manager for Western Star. "The Cummins ISX15 offers the same proven technology that our customers have come to expect. We know that many of our customers in construction and other applications prefer the Cummins engine. This engine is a perfect complement to our Detroit Diesel engine offering, giving our customers the best choice in powertrain options."
The ISX15, which uses selective catalytic reduction and diesel exhaust fluid, features the XPI common-rail fuel system designed to deliver a precise quantity of fuel at ultra-high pressures. When combined with the reduced restriction of the air-handling system, the new EPA 2010 version of the Cummins ISX15 will provide up to a 5 percent improvement in fuel economy, Western Star says.