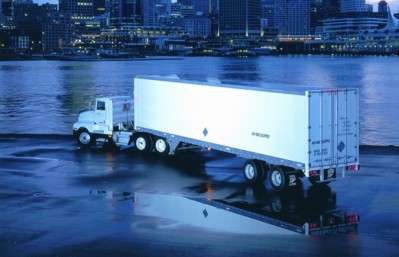 On Monday, March 1, GE's Trailer Fleet Services announced it sold more than 14,000 late-model trailers in 2009. The company expects to remarket between 18,000 and 20,000 used trailers this year through its network of five U.S. dedicated retail centers as well as its rental branches. The trailers being sold are from GE's own fleet, and are typically older model returns coming back in from lease customers at the end of term.
Tony O'Brien, GE's Remarketing Product Line Leader, said the success can be attributed to first-time buyers in the owner operator segment as well as trucking firms absorbing new routes due to consolidation.
GE also announced a new marketing effort in non-trucking markets for its Storage Trailers. The company identified market opportunities including in agriculture, racetracks, hotels, schools, construction and even the pine straw industry in the southeast.
"A typical trailer has about 475 square feet of storage space, and for a fraction of the cost of similar space at a fixed warehouse," said GE Commercial leader Brent Russell. "We're finding that this is a compelling reason for many businesses to consider storage trailers."