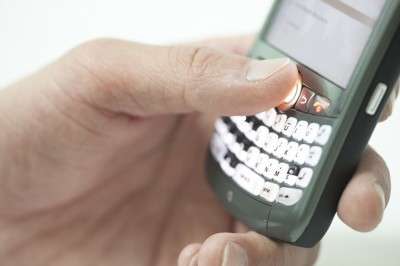 As expected, the Federal Motor Carrier Safety Administration is proposing a detailed, explicit ban on texting by commercial motor vehicle drivers while operating in interstate commerce. The proposal – to be published Thursday, April 1, in the Federal Register – would impose sanctions on drivers and would bar motor carriers from allowing their drivers to text while driving.
Drivers convicted of the texting ban two or more times would be subject to temporary disqualification – at least 60 days for the second offense within three years and at least 120 days for three or more offenses within three years. In addition, each violation of the ban would subject a driver to a civil penalty of up to $2,750.
FMCSA's notice of proposed rulemaking follows regulatory guidance issued Jan. 27 that interprets an existing regulation governing "additional equipment and accessories" to prohibit CMV drivers from using electronic devices to text. The proposed rule would take the guidance a step further by establishing more detailed, binding requirements and would allow the opportunity for comment.
The agency acknowledged in the NPRM that many carriers have invested significant resources in electronic dispatching tools and fleet management systems. "This rulemaking should not be construed as a proposal to prohibit the use of such technology," FMCSA said. Neither should the proposal be construed as prohibiting the use of cell phones for purposes other than texting, the agency added.
"It is worth noting, however, that while fleet management systems and electronic dispatching tools are used by many of the Nation's largest trucking fleets, the Department believes safety-conscious fleet managers would neither allow nor require their drivers to type or read messages while driving. To the extent that there are fleets that require drivers to type and read messages while they are driving, the Agency will consider appropriate regulatory action to address the safety problem."
The NPRM cites recent research commissioned by FMCSA indicating that the odds ratio of being involved in a safety-critical event – such as a crash, near-crash or lane departure – is 23.2 times greater for drivers who engage in texting while driving than for those who do not.
In a regulatory analysis, FMCSA estimates that the annual industrywide cost of the rule is $2.7 million – mostly due to lost driver time. But given that the Department of Transportation uses $6 million as the value of saving a human life, the rule needs only to save one life a year to be justified, FMCSA said.
FMCSA also announced that it is working with Cornell University to increase public involvement and collaboration in the rulemaking process. In addition to existing venues, the public can participate in the texting ban rulemaking at www.regulationroom.org.
For a copy of the proposed rule, go to www.federalregister.gov/OFRUpload/OFRData/2010-07367_PI.pdf.