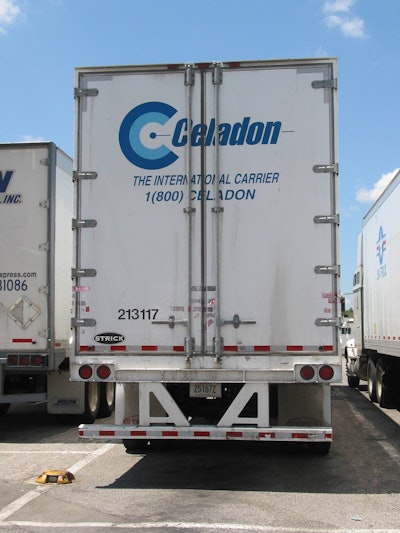 Celadon Group Inc. on Monday, April 26, reported its financial and operating results for the three and nine months ended March 31, the third fiscal quarter of the company's 2010 fiscal year ending June 30.
Revenue for the quarter increased 21.0 percent to $129.4 million from $106.9 million in the 2009 quarter. Freight revenue, which excludes fuel surcharges, increased 14.2 percent to $109.9 million from $96.2 million. Net income increased to $.4 million from a loss of $2.1 million.
For the nine-month period ended March 31, revenue increased 3.0 percent to $384.5 million from $373.4 million for the same period last year. Freight revenue, which excludes fuel surcharges, increased 8.5 percent to $329.7 million from $304.0 million. Net income decreased 16.7 percent to $2.0 million from $2.4 million.
"Increasingly during the March 2010 quarter, the relationship of demand compared with industry capacity improved," said Steve Russell, chairman and chief executive officer of the Indianapolis-based company. "Historically, the March quarter has been the weakest quarter of the year. We are hopeful this trend will continue, providing us with the opportunity to increase our rates." Russell said Celadon's balance sheet remains solid, and that the company retains significant liquidity.