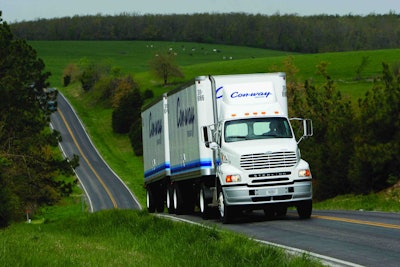 CivilianJobs.com, where America's military connects with civilian careers, announced the winners of its 2010 Most Valuable Employers (MVE) for Military. Among the winning companies was Ann Arbor, Mich.-based less-than-truckload carrier Con-way Freight.
"I would like to congratulate all of the MVE award recipients," says Sandra Morris, chief executive officer of Bradley-Morris Inc., parent company of CivilianJobs.com. "We are excited to have employers ranging from small businesses to Fortune 500 companies represented in this year's winners and finalists list. Each MVE company understands the value that military-experienced talent brings to their organization."
The Most Valuable Employers for Military 2010 was open to all U.S.-based companies. The winners and finalists were selected based on surveys in which employers outlined their 2010 recruiting, training and retention plans that best serve military service members and veterans.