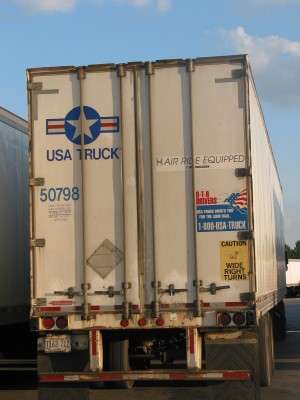 USA Truck Inc. announced that Burton Weis has been promoted to the position of vice president of operations and is now an executive officer of USA Truck. Chad Van Kooten, vice president of sales, also has been promoted to an executive officer position. Both promotions are effective immediately.
Weis has been employed by the company since 1993, most recently as vice president of human resources. He has extensive experience in many areas of the company, including eight years of field management in its terminal network. He has served as director of operations and vice president of customer service since returning to the company's general offices in Van Buren, Ark.
Van Kooten has served as vice president of sales since 2003. He has more than 13 years of service with the company, during which he also served as director of business development and training and as an account executive.
"These promotions reflect our ongoing efforts to place our best people into the roles in which they can have the greatest positive impact on our results," says Cliff Beckham, president and chief executive officer. "Burton and Chad have accumulated a wealth of knowledge about USA Truck and will help us advance our culture of focusing equally on the needs of our customers, our employees and our shareholders. They will work closely together to build lane density in our Spider Web freight network and to execute Spider Web freight with the operational excellence we expect. I am pleased to welcome them to our executive management team."