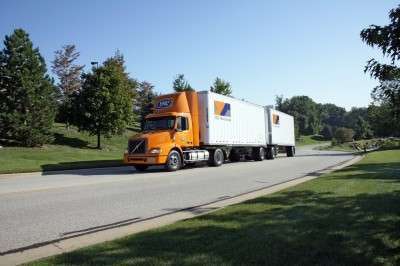 YRC Worldwide Inc. announced on Monday, May 24, that joint committees representing International Brotherhood of Teamsters leadership and YRC Worldwide management are being formed to address the company's competitiveness and re-entry into union pension plans. In addition, Teresa Ghilarducci has been nominated by the IBT to join the YRC Worldwide board of directors. Ghilarducci's nomination is in conjunction with the most recent Memorandum of Understanding between the union and the company.
"The self-help recovery that the company and union accomplished together has stabilized the business and put us back on the path to success," says Bill Zollars, chairman, president and chief executive officer of YRC Worldwide, based in Overland Park, Kan. "As customers continue to increase their business with YRC Worldwide and the company returns to profitability, these efforts will provide further momentum as we focus on additional improvements to solidify the company's industry-leading position."
Ghilarducci is a professor of economics and the Bernard L. and Irene Schwartz Professor of Economic Policy Analysis in the Department of Economics at the New School for Social Research, New York. "We look forward to Teresa's election and participation on the board," says Zollars.
Upon Ghilarducci's election, Carl W. Vogt will resign from the board as previously announced.