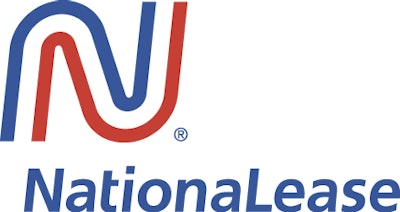 NationaLease, a Cherry Hill, N.J.-based full-service truck leasing organization, returns to the site of its founding 66 years ago, Chicago, for its annual meeting at the Four Seasons Hotel on September 12-13. The theme of this year's event is "Together Toward Tomorrow."
Representatives from NationaLease's 175 independent truck leasing organizations will gather to share ideas and experiences and prepare their businesses for the future. The lineup of speakers includes economists, a truck leasing expert, and a consultant specializing in the "human" side of trucking.
Dan Baker, the keynote speaker for the event, is a speaker, teacher and consultant to the trucking industry whose message is the "people side of trucking." He has been involved with the trucking industry since the early 1980s, dedicating his time and efforts toward helping truckers make sense of their complex works. He's been described as the "senior statesman of driver issues."
James P. Meil, chief economist with Eaton Corp., an $11.9 billion global diversified industrial manufacturer, has been recognized as a leading industrial sector economist for more than 20 years. He has secured a place on the Wall Street Journal's panel of top 50 forecasters and USA Today's "Top 10 Economic Forecasters."
Dr. Barry Asmus, a senior economist for the prestigious National Center for Policy Analysis and professor of economics, has been named by USA Today as one of the five most requested speakers in the United States. He speaks all over the world on topics that include the income tax system, Social Security and public policy decisions.
William J. Bosco Jr., a consultant specializing in the truck leasing industry, is a veteran of the leasing industry, with extensive experience in accounting, pricing and training. His session will cover the Lease Accounting Project concerning finance leases and operating leases and how it will impact the lessee customers and lessors. Bosco has served on the Equipment Leasing and Finance Association for more than 20 years, 10 as chairman.
For more information on the convention, including sponsorship opportunities, go to www.nationalease.com or call 800-729-6857.