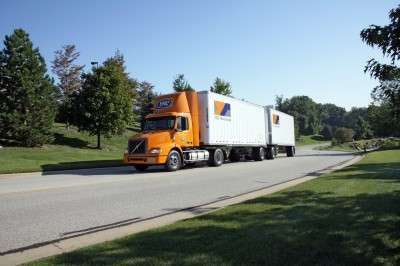 YRC Worldwide Inc. on Friday, June 25, announced it has entered into a definitive agreement to sell a portion of its YRC Logistics business to Austin Ventures, a strategic private equity investor, for $37 million, and incremental value will be realized by both parties through a comprehensive commercial services agreement.
This logistics business will operate as a private company owned by Austin Ventures. The sale will form the basis for a new company specializing in international freight forwarding, customs brokerage, transportation management, truckload services and dedicated warehouse and fulfillment services in North America, Latin America, Europe and Asia. The transition to new ownership is expected to be complete within the next 30 to 45 days.
"This transaction enables YRC Worldwide to focus on our core transportation capabilities while continuing to offer full global logistics solutions for our customers through a strong business relationship with the new company," says Bill Zollars, chairman, president and chief executive officer of YRC Worldwide, based in Overland Park, Kan. "There will be no change in the way a customer's business is handled, and they will benefit from advancements in the delivery of comprehensive supply chain solutions by both companies. In addition, the incremental liquidity from the transaction will support YRC Worldwide business growth."
YRC Worldwide says it will retain all of its China-based operations and that the strategic partnership with Austin Ventures gives customers of the new logistics company ongoing access to these capabilities. "We see opportunities to invest in the company and position it for growth through expanded offerings and the continued expansion of its global network," says David Lack, Austin Ventures partner. "This investment builds on Austin Ventures' commitment to work alongside talented executive teams in leading high-growth supply chain services companies."
The current YRC Logistics management team will remain in place, says John Carr, YRC Logistics president. "The substantial equity infusion from Austin Ventures positions us to pursue new business development as well as growth through acquisition," Carr says.