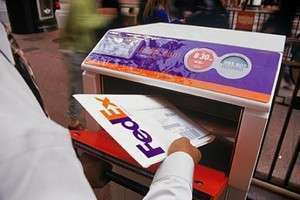 FedEx Ground, the small-package ground unit of FedEx Corp., is building a package sorting and delivery station that would be the fifth major facility for the company in the Chicago area, the company announced Friday, June 25.
The 214,000-square-foot facility is to be built on Route 83 (Ivanhoe Road) north of Peterson Road in Grayslake, Ill. Expected to open in late 2011, the facility will join four others in serving the ground shipping needs of Chicagoland, dispatching up to 130 vans per day to make deliveries in the area. The work force at opening is projected to include more than 200 full-time and part-time employees and could grow to almost 500 when the facility is operating at full capacity, the company says.
The new FedEx Ground distribution center is part of an ongoing nationwide network expansion and transit time acceleration plan to boost daily package volume capacity and further enhance the speed and service capabilities of its network. Since embarking on the expansion plan in 2002, FedEx Ground has opened nine new hubs and expanded and/or relocated more than 500 local facilities.
"Enhancing our distribution capability in the Midwest is an important step in our ongoing efforts to increase the size, speed and efficiency of our network," says James T. Primm, vice president of the Central Region for FedEx Ground. "This new facility will enable us to meet the growing demand of local shippers and transport shipments across the country."