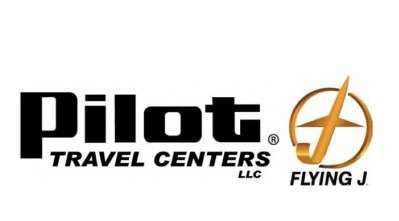 The merger of Pilot Travel Centers LLC and Flying J Inc. is complete, creating a network of more than 550 interstate travel centers and travel plazas for professional drivers and traveling motorists. The new company, to be called Pilot Flying J, now operates in 43 states and six Canadian provinces and employs more than 20,000 people. It is one of the top 10 privately held companies in the United States.
"The merger is a historic moment in our industry. It will be exciting to see our more than 550 locations come together, providing a complete North American network of travel centers," says Crystal Call Maggelet, chairman of the board of Flying J.
The Federal Trade Commission terminated the waiting period under the Hart-Scott-Rodino Antitrust Improvements Act of 1976, as amended, on June 30, and the combination becomes effective July 1. In July 2009, Pilot and Flying J announced a preliminary agreement to merge the respective travel center operations.
As part of the merger conditions, the FTC is requiring Pilot to sell 26 locations as part of a settlement that will replace the competition lost in the merger. Pilot has agreed to sell the travel centers, which provide diesel, food, parking, and other amenities for truckers, to Love's Travel Stops and Country Stores, the smallest national travel center operator, currently concentrated in the South.
"The proposed settlement will resolve the competitive concerns resulting from Pilot's acquisition of Flying J's travel center business, which would have likely resulted in higher diesel fuel prices for long-haul trucking fleets," said Richard A. Feinstein, Director of the FTC's Bureau of Competition.
According to the FTC's complaint, the deal between Pilot and Flying J would have reduced competition for certain long-haul trucking fleets for which Pilot and Flying J were the first and second best choices for their diesel needs.
Customers still will see the Pilot and Flying J brands on signage at the interstate facilities. Pilot has begun to accept the TCH card, and Flying J has begun to accept Comdata cards. This change gives the trucking community many more options of where to fuel that are not dependent on the card they carry.
Other plans call for enhanced restaurant offerings with national brands in all locations. Brand additions to Flying J locations in the new network include Denny's, Subway and Pizza Hut. In addition, there will be upgrades to drivers' lounges, new gasoline and diesel pumps, enhanced showers and remodeled restrooms at many locations.
Pilot Flying J is selling 26 locations to Love's Travel Stops & Country Stores as required by the Federal Trade Commission as a condition for the merger. For a list of the affected locations and for additional information about the merger visit http://www.pilotflyingj.com.