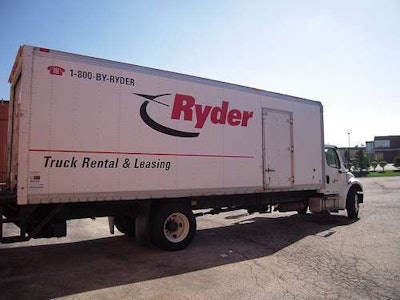 Ryder System announced Friday, July 23, that its second-quarter revenue was $1.29 billion, a 6 percent increase from $1.21 billion during the same period in 2009. Net income was $29.8 million compared to $22.9 million.
"We saw steady progress throughout the quarter in many areas of our business," said Greg Swienton, chairman and chief executive officer of Miami-based Ryder. "Earnings growth was much stronger than we anticipated, as we saw further improvement in the early indicators of recovery within our business that began to emerge in the first quarter."
Fleet Management revenues climbed 4 percent to $931.2 million, while Fuel Services revenue increased 24 percent. Supply Chain Solutions revenue was $310 million, a 12 percent increase from $276 million. Contract Carriage revenue was $123 million, a 6 percent increase from $116 million.
Operating cash flow from continuing operations through June 30 was $531.2 million, up from $512.3 million. Total cash generated, including proceeds from used vehicle sales, was $667.5 million, up from $648.6 million. Free cash flow from continuing operations was $123.1 million, down from $257.4 million, primarily due to increased vehicle spending.