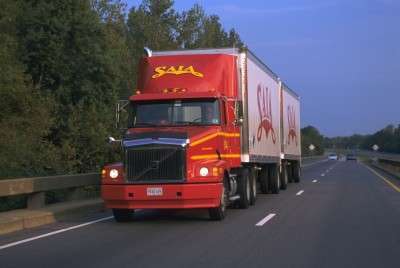 Saia Inc. on Thursday, July 29, reported improved second-quarter 2010 results on stronger revenue, improved pricing fundamentals and solid cost performance. Revenues were $231 million, an increase of 6 percent from the prior-year quarter, while operating income was $5.9 million compared to an operating loss of $0.4 million. Net income was $2 million compared to a net loss of $1.8 million.
Saia's operating ratio was 97.5 vs. 100.2. LTL tonnage increased by 1.6 percent as LTL shipments per workday were down 2.4 percent with a 4.1 percent increase in weight per shipment. LTL yield was up 2.9 percent due to the impact of measured pricing actions and a higher fuel surcharge.
Year to date, revenues were $444 million compared to $425 million in the prior-year period, an increase of 4.5 percent. Operating income was $3.7 million compared to an operating loss of $7.9 million. Net loss was $1.2 million compared to a net loss of $8.0 million. Saia's operating ratio was 99.2 vs. 101.8.
"I am encouraged that improvements in the environment during 2010 have permitted us to implement prudent pricing actions, allowing us to produce materially better results than the prior-year quarter," said Rick O'Dell, president and chief executive officer of Saia, based in Johns Creek, Ga. "These pricing actions have resulted in deselecting a number of unprofitable accounts and obtaining increases on the majority of our contracts that were renewed during the quarter. This is a clear reversal from the pricing and challenging volume environment in which we have been operating."
O'Dell said that Saia's absolute results remain challenged by the overall economy, but the company is continuing its strategy of addressing pricing and remaining focused on cost and quality initiatives. "We believe Saia is well positioned to take advantage of any future industry consolidations and to capitalize on what appears to be improving industry fundamentals," he said.