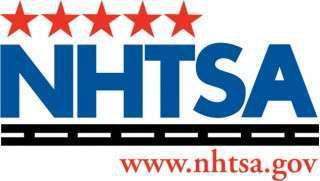 The National Highway Traffic Safety Administration on Thursday, July 29, announced the lineup of 2011 model-year passenger vehicles that will receive new safety ratings under the agency's revamped and updated 5-star safety ratings program. In all, 24 passenger cars, 20 sport utility vehicles, two vans and nine 2011 model-year pickups will be rated under the new system that not only includes tougher crash tests, but for the first time provides consumers with a single overall safety score per vehicle.
The new testing program also will provide consumers with information about new advanced crash avoidance technologies, such as lane departure and forward collision warning systems. "This new testing program significantly raises the safety bar for all vehicle manufacturers and will provide consumers with a great deal more safety information about the cars and trucks they want to buy," says U.S. Transportation Secretary Ray LaHood.
Results of the 55 vehicles being tested under NHTSA's new 5-star safety ratings system will be posted on the agency's website, www.safercar.gov. NHTSA says consumers will not be able to compare the new safety ratings to old ones since the testing criteria has changed, and it also will be more difficult to achieve a high safety rating in this new program.
"For over 30 years, NHTSA's 5-star crash testing program has been the gold standard for consumers looking to buy the safest cars on the market for their families," says NHTSA Administrator David Strickland. "Now, this great program has gotten even better by making it easier to compare the safety performance of vehicles not only in terms of crash survivability, but in terms of avoiding crashes in the first place."