Retrospective 1940 – 1949
The fourth in a series of quick peeks into the world of commercial vehicles through the lens of Commercial Carrier Journal
Keep 'em rolling
Trucks played a critical role to the Allied advance during World War II. As troops rapidly consumed ammunition and supplies, trucks were instrumental in resupplying soldiers from ports and railheads to the front lines.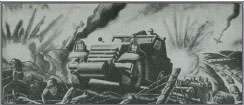 With much of the nation's trucking-related supplies and materials being shipped to the warfront, motor carriers at home were faced with unprecedented shortages on gasoline, parts and operating supplies, equipment, manpower and – perhaps most notably – tires. Tire availability was so low that proper alignment and inflation were paramount. An article in the March 1943 issue of CCJ even espoused the practice of inflating or deflating tires based on the weight of individual loads. By January 1944, the industry faced a tire shortage of 1.5 million tires as the U.S. Army consumed 88 percent of the output of large tires.
For carriers not involved in the war effort, the ability to maintain vehicles was vital to their existence. Hertz was featured in an article for its extensive preventive maintenance program to keep its fleet running. United Parcel Service had a reputation for its ability to salvage parts prior to the shortage, but its use of arc welding for cracked transmission covers, snapped manifolds and other maintenance issues earned UPS a new acronym: Unlimited Parts Salvage.
At the war's halfway mark, frustrations in the trucking industry began to boil over. After enduring 18 months of disappointment and sacrifice, the American Trucking Associations lashed out at the Office of Defense Transportation for – as CCJ put it – its "Gestapo-like regulation by secret measures and the arbitrary actions of individuals."
In 1944, the trucking industry's voice was heard. Under a new truck program from the War Production Board, the civilian truck industry would receive a much-needed infusion of vehicles as the U.S. Army recognized the need for civilian production to aid maintaining an efficient military establishment in the United States.
Through it all, the trucking industry kept moving freight in record volume. As the war wound down in 1945, carriers breathed a collective sigh of relief knowing the worst was behind them. "1944 has been a year of triumph for thousands of motor carriers … who stuck it out in the face of odds which at times appeared overwhelming," said ATA President Ted V. Rodgers.
Mega merger
On Jan. 1, 1943, seven large Northeastern and Southeastern fleets merged to become Associated Transport, creating the largest for-hire carrier in the industry. The merger received the blessing of the Interstate Commerce Commission, who a year earlier had shot down a much larger merger that involved 30 companies for fear of creating a trucking monopoly.

The newly formed Associated Transport had revenues of roughly $30 million and hauled an average of 400 million pounds of freight and logged 6 million miles a month. It operated 89 terminals and employed 5,742 people.
Following in the footsteps of another industry giant, Consolidated Freightways, Associated Transport built its own tractors. While CF's tractors evolved into what is now Freightliner, Associated Transport ceased tractor production, and the carrier eventually went out of business as a result of poor management.
Back the attack:
Advertising in the war years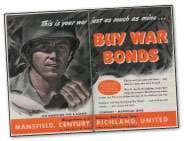 During the first three years of World War II, advertiser messages revolved around thanking customers for the sacrifice they were making in order for OEMs and industry suppliers to fuel the war effort. Other ads touted their parts being used in landing boats, aircraft, jeeps and tanks. By the end of the war, many advertisements were encouraging readers to purchase war bonds in order to keep production levels up.
Trucking goes Hollywood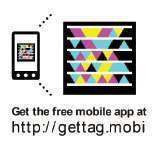 In 1941, "Singing Wheels" debuted, a 24-minute production that highlighted the importance of trucking in Americans' daily lives and begged the question, "What would life be like without trucks?" The film was sponsored by the Motor Truck Committee of the Automobile Manufacturers Association.
Breaking gender barriers
With the exodus of drivers and shop workers to the warfront and production plants, carriers began to consider hiring women drivers to fill the void. According to an August 1942 article of CCJ highlighting the Red Cross' use of women drivers, "women are proving that they can be just as much at home in a truck … as in the kitchen." The article went on to say that the agency's effort "gave ladies a chance to prove that they can take it – and dish it out – in the hitherto exclusively manly field of truck driving."
The thousands of women in the Red Cross Motor Corps were unpaid volunteers and were required to complete a first aid course and learn the routine of canteen work, as well as carry a driving license and complete a 30-hour road course.
In 1943, the female work force was recognized as a valuable asset by large fleets such as United Parcel Service, Pacific Motor Trucking and Railway Express. The companies hired women not only to replace male drivers, but also as washers, mechanics and loaders. "We like our women drivers better than our men drivers," said a fleet manager for 7-Up Bottling Co. in the December 1943 issue of CCJ.
In May 1944, it was reported that 57,800 women were employed in the for-hire trucking industry. n
Visit www.CCJ100.com for an in-depth timeline detailing news and events in the trucking industry from this decade and share your company's history.