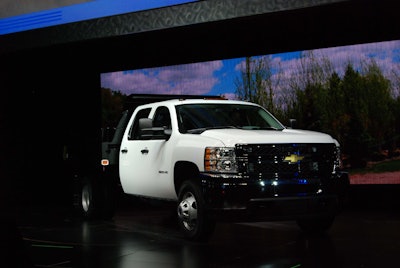 General Motors said Thursday, Aug. 12, it made $1.33 billion in the second quarter of this year. It was the second straight quarterly profit for the Detroit automaker, which made $865 million in the first quarter, and sets the stage for GM to file paperwork soon to start the public stock sale process and a firm sign the company's financial health is improving.
GM's second-quarter revenue for this year totaled $33.2 billion, up 5.3 percent from the first quarter on growing sales in every region except Europe, where the company posted a loss of $200 million. In the U.S., GM saw strong sales of new and redesigned models like the Chevrolet Equinox wagon and Buick LaCrosse sedan, which helped the company earn $1.59 billion before interest and taxes in the second quarter, up 31 percent from the first quarter. A company spokesman said it ended the quarter with $32.5 billion in cash, down from $36 billion in the first quarter.
GM has been working hard to cut costs and trim down what had become a famously bloated operating model. Since 2009, it has shed four brands in attempt to streamline operations, changed leadership and trimmed unprofitable dealerships. In a related move, the company announced last week that U.S. dealership network would number 4,500, about 25 percent smaller than it was in early 2009.