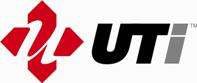 UTi Worldwide Inc. on Thursday, Sept. 2, reported financial results for its fiscal 2011 second quarter ended July 31, 2010. Revenues were $1,151.1 million, an increase of 37 percent from $840.5 million during the same period a year ago. Net revenues (revenues minus purchased transportation costs) were $379.1 million, an increase of 12 percent from $339.4 million. Operating income was $33.9 million, an increase of 51 percent from $22.4 million. Net income was $18.9 million compared to $11.8 million.
"Our improved results were primarily driven by strong volumes and better operating margins," said Eric W. Kirchner, chief executive officer of Long Beach, Calif. "Airfreight and ocean freight volumes continued to grow faster than the market and were higher than volumes recorded in the second quarter two years ago, prior to the financial crisis. Results remain tempered by yield pressure due to continued high transportation rates, and we expect these rates to remain volatile on many trade lanes for the rest of the year. We are also expecting volume growth to moderate during the second half of the year due to a slowing global economy and more difficult comparisons to the prior year."
Kirchner said the company is encouraged by improvements in its contract logistics and distribution business, which reported solid revenue growth and higher operating margins. "Client volumes improved in the quarter, particularly in retail and consumer markets, and we continue to manage our operations more efficiently," he said. "Our transformation initiatives remain on schedule, and we are making good progress in all areas."
Revenues increased 37 percent compared to the prior-year second quarter primarily due to the higher airfreight and ocean freight volumes. Net revenues increased principally because of yield pressure. Operating expenses increased, primarily reflecting expenses associated with revenue growth. Operating income and margin increases reflect the higher volumes in freight forwarding and contract logistics, which were offset somewhat by lower yields in freight forwarding and distribution operations.
The company said the substantial increase in volumes and carrier rates during the first six months of fiscal 2011 necessitated significant additional working capital to fund duties and carrier costs on behalf of clients. Consequently, the company used cash in operations totaling $48.5 million in the six months ended July 31 compared to cash provided by operations of $66.3 million in the same period last year.