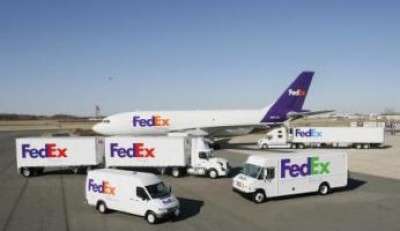 FedEx Corp. announced Wednesday, Sept. 29, that FedEx Freight and FedEx National LTL will implement 6.9 percent general rate increases effective Nov. 1. These rate increases apply to interstate and intrastate less-than-truckload shipments, as well as shipments between the United States and Canada covered by the FXF 1000 and FXNL 501 Base Rates.
FedEx Freight's and FedEx National's fuel surcharge will remain unchanged. The new base rates, rules tariff and fuel surcharge information for the LTL companies will be available at fedex.com/us/freight/main on Nov. 1.
In addition, FedEx Express shipping rates will increase by a net average of 3.9 percent for U.S. domestic and U.S. export services effective Jan. 3, 2011. The full average rate increase of 5.9 percent will be offset partially by adjusting the fuel price threshold at which the fuel surcharge begins, reducing the fuel surcharge by two percentage points.
In addition, FedEx Express and FedEx Ground will implement a change to the dimensional weight volumetric divisor from 194 to 166 for U.S. domestic services. Details of dimensional weight charges and additional changes that will be made to other FedEx Express surcharges can be found at www.fedex.com/us/2011rates.
"FedEx understands the needs of our customers and is focused on providing exceptional service," says T. Michael Glenn, FedEx executive vice president of market development and corporate communications. "This pricing adjustment will allow for key investments that will enable FedEx to continue to provide industry-leading service and shipping solutions."
Pricing changes for FedEx Ground and FedEx SmartPost for calendar 2011 will be announced later this year.