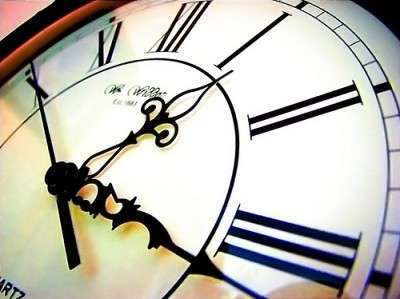 Under a long-awaited proposal from the Federal Motor Carrier Safety Administration, truck drivers couldn't drive more than seven hours without a break, would have to rest for at least one hour during their 14-hour driving window and could only reset their weekly on-duty limits with a 34-hour restart that includes two nighttime periods. FMCSA released the notice of proposed rulemaking (NPRM) to modify drivers' hours-of-service regulations on Thursday, Dec. 23.
One of the big questions had been whether FMCSA would reduce the number of driving hours allowed between off-duty periods from the current 11 to 10, but the agency chose not to decide, saying it would settle the question following public comment. The agency did say, however, that it is leaning toward reducing the driving time limit to 10 hours.
Regardless of the number of hours allowed per shift, FMCSA's proposal would place new restrictions on drivers' workdays. FMCSA now proposes to require that drivers' work days end immediately following the 14-hour window and that there can be no more than 13 hours on-duty during that window. Put more simply, drivers would have to take at least one hour off duty during their driving shifts.
In addition, FMCSA proposes to require that drivers take a break of at least 30 minutes before driving more than seven hours straight. That 30-minute break could be part of the one hour that drivers would be required to take off duty during their 14-hour driving window.
Another concern in the trucking industry was whether FMCSA would increase the number of hours required to restart the 60 hours in seven days/70 hours in eight days limits on cumulative on-duty time. The agency proposed to leave the restart at 34 hours but with a significant restriction: Restarts would have to include two periods of midnight to 6 a.m. In addition, drivers would be explicitly limited to a single restart in a 168-hour (7 day) period; current regulations don't restrict the number of restarts.
FMCSA also proposes to give drivers and carriers some flexibility compared to current rules. For example, under current rules, only carriers meeting certain requirements could extend drivers' daily shifts beyond 14 hours, and they could do so only once a week. Under the agency's proposal, all drivers would have the option of extending their daily shift to 16 hours twice a week. The goal is to give them flexibility to accommodate special situations, such as loading and unloading at terminals or ports, FMCSA says.
Also, the current regulations say that a driver is on duty any time he is in a commercial motor vehicle unless he is in the sleeper berth. Under the NPRM, time spent resting in a parked CMV is excluded from on-duty time. And even in a moving CMV, team drivers can exclude from on-duty time up to two hours of time they spend in the passenger seat immediately before or after eight consecutive hours in a sleeper berth.
Disappointing many in the trucking industry, FMCSA left in place the strict limits on use of the sleeper berth that the agency adopted in 2005. So to satisfy mandatory rest requirements, one of two sleeper berth periods must be at least eight hours. And FMCSA says that drivers using the sleeper berth exception still would be subject to all the other daily and cumulative on-duty and driving limits it proposes.
The NPRM follows a 2009 settlement of a lawsuit that had been filed by several safety advocacy groups over the current version of the rules adopted in late 2005. Under that settlement, FMCSA is obligated to issue a final rule by July 26, 2011.
FMCSA will publish the NPRM in the Dec. 29 Federal Register, thereby activating the 60-day comment period. A copy of the NPRM is available on FMCSA's website.
Missing the mark?
The American Trucking Associations said the Obama administration missed the mark in many ways with the latest HOS rewrite. Bill Graves, ATA president and chief executive officer, described the new proposal as "overly complex, chock-full of unnecessary restrictions on professional truck drivers and, at its core, would substantially reduce trucking's productivity."
The trucking industry's safety performance while operating under the HOS rules in place since 2004 "has been remarkable" said Graves, citing U.S. Department of Transportation statistics that show crash-related fatalities are down 33 percent from the 2003 level, and that both fatality and injury crash rates are at their lowest level since DOT began keeping records.
"When viewed against trucking's sterling safety record, it's plain that the Obama administration's willingness to break something that's not broken likely has everything to do with politics and little or nothing to do with highway safety or driver health," Graves said.
ATA accused the Obama administration of trying to justify its proposed changes as needed to improve driver health, but that its argument is faulty since the administration consistently has gone on record over the last five years, with supporting information and data, stating the current rules are having no negative effect on driver health.
ATA also said FMCSA previously found that the 11th hour of driving time does not increase driver weekly hours, is used for flexibility purposes and does not increase driver-fatigue risks, and that eliminating it would promote more aggressive driving to meet time constraints and lead to placing tens of thousands of less experienced drivers on the road who would pose greater crash risks.
ATA said that with respect to the 34-hour restart, FMCSA has found in the past that requiring two nights of sleep would disrupt drivers' circadian cycles and add to more daytime driving in congested periods, again increasing crashes.
The proposed changes "will be enormously expensive for trucking and the economy" said Graves, pointing out that FMCSA estimated costs of more than $2.2 billion if the daily drive time was reduced by 1 hour and the restart provision was changed significantly. ATA said FMCSA concluded that "eliminating the 11th hour is unlikely to be cost-effective under any reasonable set of circumstances."
"This proposal includes even more restrictions than what FMCSA previously considered," said Graves. "As a result, we will be evaluating FMCSA's proposed costs and benefits very carefully."