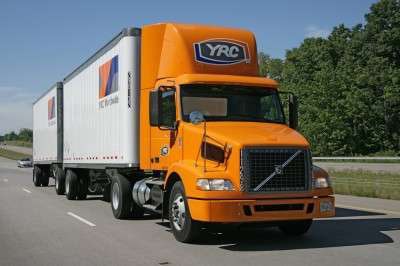 YRC Worldwide Inc. announced the Teamster negotiating committee for the Teamsters union has agreed to provide additional time for the company and its key stakeholders to finalize plans to recapitalize the company's balance sheet. In addition, a supermajority of the multi-employer pension funds that are party to the company's contribution deferral agreement have agreed to an extension of the deferral of interest and principal payments under that agreement through May 2011.
The restructuring plan that was negotiated in September and ratified by Teamster YRCW members required the company to attract an equity investment and reduce its debt by December 31, 2010.
The Teamsters committee separately the conditional extention until March 15 on key timelines to achieve elements of its comprehensive restructuring plan.
"Unfortunately with the economy and the freight industry still struggling and the company's lenders hesitant to make any significant concessions given the financial and legal uncertainties created by ABF's lawsuit, YRCW ran out of time in 2010 to complete any of the significant restructuring elements," said Teamsters National Freight Division Director Tyson Johnson. "We pushed the envelope to keep people working to find a solution but given what transpired since October 30 we thought it in our members' best interests to grant some additional time."
Johnson said the the Teamsters committee extended the timelines "only after getting strong commitments from YRCW management to redouble its efforts regarding debt reduction and raising new equity and agreement from the lenders to continue deferring payments during the extension period."