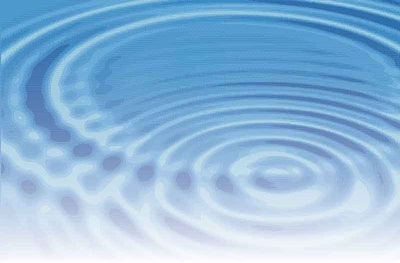 CSA already is having a ripple effect in recruiting, driver development
We're only two months in, but the effects of Compliance Safety Accountability (CSA) – the Federal Motor Carrier Safety Administration's new safety measurement system for rating carrier safety performance – already are being felt by carriers. In the face of a predicted driver shortage, CSA likely will exacerbate the situation, placing a greater need for proactive driver recruiting and retention strategies. Here are four ways CSA is (or will be) affecting fleets and how they are adapting their driver development strategies to stay ahead of the game.
1.  Recruiting for safety
While fleets don't assume responsibility for the past driving transgressions of new hires, they are evaluated on crashes and inspection data accrued by drivers under their own U.S. Department of Transportation numbers. These violations remain on fleets' records for a period of two years and can cause an "ALERT" in one of CSA's seven Behavior Analysis and Safety Improvement Categories (BASICs). Increased attention to the safety performance of potential drivers can help fleets avoid negative CSA scores.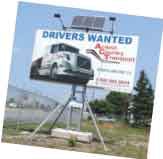 "If you don't take care of your CSA scores and protect the safety of your drivers and the general public, you're going to be a short-lived company," warns Mike Hitchcock, corporate director of driver development for Phoenix-based Knight Transportation.
As the combination of CSA and an aging work force begin to chip away at the size of the driver market, many fleets will turn to new entrants in place of veteran drivers. U.S. Xpress – which recently announced plans to increase its work force in Chattanooga, Tenn., by 30 percent (roughly 300 workers) – is considering a move toward new drivers.
"From a long-range viewpoint, we think [CSA] is going to impact us in looking at taking a higher percentage of our work force from an entry-level area," says Russ Moore, vice president of recruiting for U.S. Xpress. "We probably aren't as dependent on entry-level driver training as some of our competitors, but I think long-term that is going to be a bigger part of how we construct and attract our work force."
"In addition to CSA, you're looking at a generational change in our industry," adds Greg Thompson, U.S. Xpress spokesman. "Long-time drivers are approaching retirement age. With that combination, it's a great opportunity to be looking at [vocational and driving] schools."
Fleets are seeing responsible drivers embrace the changes to CSA's Safety Measurement System. Savvy drivers looking for work are even checking CSA scores for the carriers they're considering. "They're going on the FMCSA website and looking to see who has alerts," says Jamie Steele, director of fleet development and recruiting for Indianapolis-based Celadon. "From a recruiting standpoint, those are the folks you want to work for you because they care about where they work."
2 New applicant screening
When FMCSA released its Pre-Employment Screening Program (PSP) last year, it provided fleets with complete transparency into applicants' violation history (five years of crash data and three years of inspection data). While not directly related to CSA, fleets can use PSP reports to predict how drivers might perform based on past performance in order to decrease fleet exposure to violations in CSA's SMS.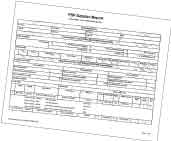 "The more driver safety and performance data available to review will ultimately screen out poorer performers, as companies will not hire these drivers for concern over their own potential negative carrier scores," says Bert Johnson, director of human resources and recruiting for Joplin, Mo.-based Con-way Truckload.
Lincoln, Neb.-based Crete Carrier Corp. has established guidelines and criteria for potential hires. "We've fluctuated a little with minimum age and experience levels, but as far as accidents and tickets, safety has always been a big priority for us – we're not going to deviate a lot from that if at all," says Richard Snyder, director of recruiting. "If there are drivers out there that are going to affect [CSA scores] negatively, you can bet they won't get hired with a larger company."
Knight Transportation uses PSP reports to detect patterns in past driver behavior before making a decision to hire. "Can we reasonably expect his PSP score to improve from the day we hire him, or is he a guy that isn't learning from his mistakes and we can expect it to get worse?" asks Hitchcock. "We're looking for guys that have demonstrated the ability to learn from mistakes."
Celadon's Steele says PSP reports are an invaluable part of the company's hiring process. They are able to determine when a driver doesn't disclose a previous driving job in an attempt to hide violations. "By being able to prescreen, we're not going to bring those guys in. It's given us a better-quality driver."
3. A new way to pay
The concept of a pay structure based partly on safety performance has been kicked around in recent months at industry conventions and meetings. For many fleets, a new p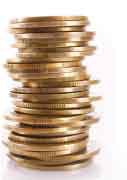 ay model that incorporates a driver's safety performance to reward those without any violations is on the horizon.
"I think there is potential for something like that to happen," says Crete's Snyder. "It is something that is going to affect the industry. Just how big it's going to be, I don't know."
Celadon's Steele sees such a scenario happening sooner rather than later. "I'm sure it will come around very quickly," he says about better pay for safe drivers. "There's been a lot of talk of it and how to put it together."
Some fleets already have adopted safety performance into their pay structures. Con-way Truckload pays a bonus of up to 4 cents per mile for safe driving. Late last year, Knight Transportation began a program that pays a quarterly bonus of 2 cents per mile to drivers who meet a set list of criteria, including safe driving and proper equipment maintenance.
4. Prevention by retention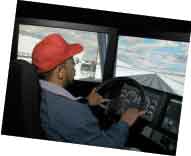 As CSA slowly weeds out the poor-performing drivers, the pool of available drivers will shrink. Just how many drivers CSA is expected to remove depends on whom you ask, but some industry analysts believe that number to be in the hundreds of thousands. As a result, fleets are redoubling driver retention efforts to stem the tide.
"CSA absolutely does amplify the importance of reten­­tion because there will be fewer drivers out there that we can attract," says Knight's Hitchcock. "Right now, anybody who's a halfway decent driver is working. We have to use what we've got and take better care of the drivers we have and make sure we don't lose them."
As CSA sheds a better light on driver performance, it also provides opportunities for fleets to monitor and retrain drivers who are trending downward. "The sad part of the whole thing about CSA, in my opinion, is drivers who have gotten by with not telling us about the three written warnings or bypassing scales – those things didn't show up, but they do now," says Crete's Snyder. "We can put them out with an evaluator and see what their habits are and train them and steer them in the right direction." n