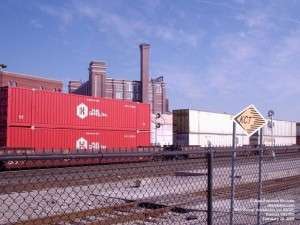 Hub Group Inc. on Tuesday, April 19, reported net income for the quarter ended March 31 of $10.5 million, an increase of 22 percent compared to last year's first quarter. The 2011 results include about $1.7 million of costs related to the Mode Transportation acquisition.
Hub Group's revenue increased 16 percent to $485 million compared to $417 million. Intermodal revenue increased 17 percent to $336 million, attributable to a 13 percent volume increase, a 7 percent increase for fuel and a 3 percent increase in pricing, partially offset by a 6 percent decrease for mix. Truck brokerage revenue increased 1 percent to $85 million. Logistics revenue increased 36 percent to $64 million.
"At the start of our 40th year, we believe that our outstanding operational results, combined with our recent acquisition of Mode Transportation, position Hub Group to have a very strong 2011 with revenue that will exceed $2.5 billion," said David Yeager, chairman and chief executive officer of Hub Group, based in Downers Grove, Ill.