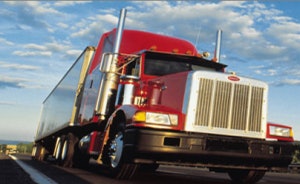 AutoInfo Inc., a nonasset-based third-party logistics service provider, on Friday, May 13, reported gross revenues of $75.5 million for the first quarter ended March 31 compared with $56.9 million for the prior-year period. Gross profit was $13.7 million compared with $10.9 million. Net income was $661,000 compared with $425,000.
"We are pleased to report first-quarter results reflecting significant increases in revenues and profits over the prior-year period," said Harry Wachtel, president of Boca Raton, Fla.-based AutoInfo. " In 2010, we broadened our service lines and expanded our agent network, and we continue to focus on opportunities through both intrinsic and external growth."
Wachtel said that during the quarter, the company experienced an increase in transportation costs as a direct result of the increase in fuel prices, which have stabilized. "We are poised to continue to capitalize on the improved business environment and will continue to expand our agent network and to seek out strategic growth opportunities," he said.