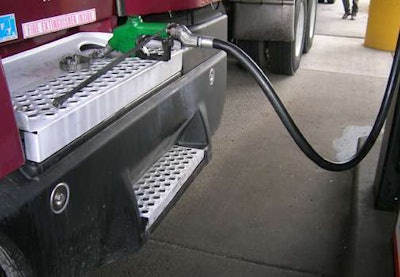 After climbing for two consecutive weeks, the U.S. average price of a gallon of diesel fuel declined slightly during the week ended Monday, Sept. 12, falling 0.6 cents to $3.862, according to the U.S. Department of Energy's Energy Information Administration. That price is 91.9 cents higher than the same week last year.
Prices dropped in most regions except for the West, where the Rocky Mountain and West Coast regions saw increases of 1.3 and 0.3 cent, respectively. The nation's most expensive diesel is in California, where prices crossed the $4 threshold last week and climbed another 0.9 cent this week to $4.067.
The least expensive diesel was in the Gulf Coast region, where prices fell 1.0 cent to $3.79. The largest decline, 1.1 cent, was in the Midwest, where prices fell to $3.841. The smallest decline, 0.2 cent, was in the Central Atlantic, where prices fell to $3.985.
Complete diesel price information is available on EIA's Website.