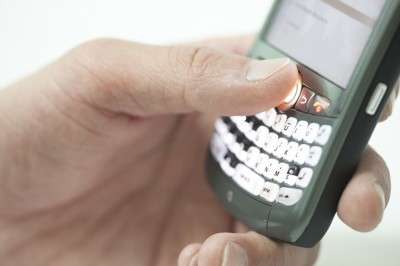 The Federal Motor Carrier Safety Administration and the Pipeline and Hazardous Materials Safety Administration on Wednesday, Nov. 23, issued their long-awaited joint final rule specifically prohibiting interstate commercial truck and bus drivers from using handheld cell phones while operating their vehicles.
Drivers who violate the restriction will face federal civil penalties of up to $2,750 for each offense and disqualification from operating a commercial motor vehicle for multiple offenses. Additionally, states will suspend a driver's commercial driver's license after two or more serious traffic violations. Commercial truck and bus companies that allow their drivers to use handheld cell phones while driving will face a maximum penalty of $11,000.
The rule becomes effective 30 days after publication in the Federal Register. "When drivers of large trucks, buses and hazardous materials take their eyes off the road for even a few seconds, the outcome can be deadly," said U.S. Transportation Secretary Ray LaHood. "I hope that this rule will save lives by helping commercial drivers stay laser-focused on safety at all times while behind the wheel."
The U.S. Department of Transportation estimates that about four million commercial drivers will be affected by the final rule. "It's just too dangerous for drivers to use a handheld cell phone while operating a commercial vehicle," said FMCSA Administrator Anne Ferro. "Drivers must keep their eyes on the road, hands on the wheel and head in the game when operating on our roads. Lives are at stake."
FMCSA said that while driver distraction studies have produced mixed results, its own research has shown that using a handheld cell phone while driving requires a commercial driver to take several steps beyond what is required for using a hands-free mobile phone, including searching and reaching for the phone. Commercial drivers reaching for an object, such as a cell phone, are three times more likely to be involved in a crash or other safety-critical event, according to FMCSA, and dialing a hand-held cell phone makes it six times more likely that commercial drivers will be involved in a crash or other safety-critical event.
In September 2010, FMCSA issued a regulation banning text messaging while operating a commercial truck or bus, and PHMSA followed with a companion regulation in February 2011, banning texting by intrastate hazardous materials drivers. "Needless injuries and deaths happen when people are distracted behind the wheel," said PHMSA Administrator Cynthia Quarterman. "Our final rule would improve safety and reduce risks of hazmat in transportation."
The American Trucking Associations voiced its support for the final rule shortly after DOT's announcement. "ATA has been vocal in its support of Transportation Secretary LaHood's quest to combat distracted driving, and this is another appropriate step toward achieving that goal," said Bill Graves, ATA president and chief executive officer. "Studies have shown that actions like texting and dialing a phone can greatly increase crash risk, so taking steps to curb these behaviors hold great promise to improve highway safety."
Graves said that while the federal government cannot enact similar bans for drivers of passenger vehicles, "ATA urges all states to follow the lead of DOT and FMCSA and take steps to ban these dangerous activities for all drivers. We urge all drivers, whether it is illegal or not, to put down their phones while on the road."
To view the final rule, go to www.regulations.gov; the docket numbers are FMCSA–2010-0096 and PHMSA-2010-0227.