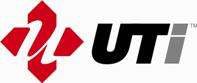 UTi Worldwide Inc. on Thursday, March 22, reported revenues for the 2011 fourth quarter ended Dec. 31, 2011, were $1,153.6 million, an increase of 0.7 percent from $1,145.1 million for the fourth quarter ended Dec. 31, 2010. Net revenues were $406.5 million, an increase of 0.5 percent from $404.5 million. Net income was $12.4 million compared to $14.5 million.
"It is encouraging that we were able to deliver a solid operating result in the fourth quarter in a difficult environment," said Eric W. Kirchner, chief executive officer of the Long Beach, Fla.-based logistics provider. "Despite a challenging environment last year, operating results improved, cash flow increased, and we made good progress in our transformation activities."
Revenues increased primarily due to increased contract logistics and distribution activity, growth in ocean volumes and higher fuel surcharges. These factors were partially offset by the impact of currency and lower volumes in airfreight. Net revenues increased, reflecting higher net revenue per unit of cargo in freight forwarding.
"As we look ahead, it is difficult to predict how the global economy and world trade will perform this year," Kirchner said. "It is likely that volumes will remain soft in the first half of the year, with the possibility of modest growth in the second half. We have several initiatives in place intended to drive growth ahead of the market. We will continue to make process improvements such as better buying and enhanced utilization of our gateway structure. And we will remain focused on delivering margin improvement over the long-term."