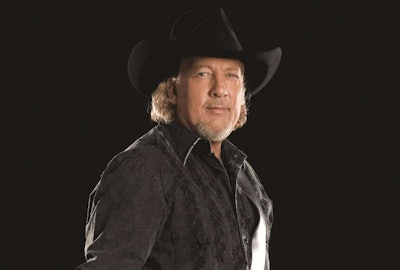 Award-winning singer John Anderson will take the stage at the Dallas Convention Center in a free concert for Great American Trucking Show attendees sponsored by the team behind Mobil Delvac heavy-duty diesel engine oil on Friday, Aug. 24.
Anderson helped bring country music back to its roots in the early 1980s with hits such as "Swingin'," which was named the Country Music Association's 1983 Song of the Year. Other hits from that era included "Wild and Blue," "I'm Just an Old Chunk of Coal," "1959," "I Just Came Home to Count the Memories" and "Black Sheep." Those hits showcased Anderson's vocal style – a mixture of honky-tonk fervor, rockabilly/outlaw gusto, sly tongue-in-cheek humor and a hint of rock 'n' roll swagger.
Anderson returned to prominence in the 1990s with the release of his platinum-plus album, "Seminole Wind." The lead single from that album, "Straight Tequila Night," went to No. 1 across the board on every country chart, and the album's title tune also reached No. 1. Anderson followed "Seminole Wind" with five more critically acclaimed albums, spawning hits such as "Money In the Bank," "I've Got it Made," "I Wish I Could Have Been There," "Let Go of the Stone," "Bend it 'Til it Breaks," "Mississippi Moon" and "Somebody Slap Me."
"We are thrilled to have country music star John Anderson at the Great American Trucking Show," says Alan K. Sims, vice president and executive director of events for Randall-Reilly, which produces the show. "Thanks once again to our partners at Mobil Delvac for making such high-caliber entertainment available free of charge to truck drivers who attend GATS."
"For the 10th year in a row, the Mobil Delvac team would like to thank American truckers for their hard work and dedication that keeps the trucking industry rolling year after year," says Marci Crigger, Commercial Vehicle Lubricants marketing adviser for ExxonMobil Lubricants and Petroleum Specialties Co., an affiliate of Exxon Mobil Corp. "We are thrilled to bring such a talented performer who has influenced many of today's country artists to the deserving truckers and their families."
Anderson will appear Friday, Aug. 24, at 5:30 p.m. at the Dallas Convention Center. Tickets will be available on a first-come first-served basis beginning Friday at 9 a.m. under the Mobil Delvac tent in the GATS main registration lobby. The 2012 Great American Trucking Show offers more than 500 exhibitors, the Custom Rigs Pride & Polish National Championship, SmartSessions educational lessions and a Driver Recruitment Pavilion.
Once again, GATS will host the Commercial Vehicle Outlook Conference, produced in conjunction with Randall-Reilly and the Heavy Duty Manufacturers Association, prior to the opening of the show.