Making the latest technology developments work for your fleet
A whole new ballgame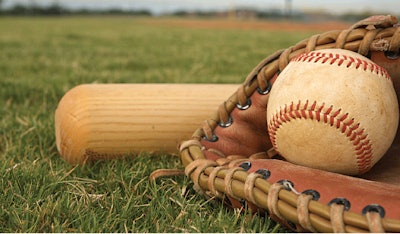 Fleet executives open the playbook at Qualcomm Vision conference
It's a swing and a miss. If the rules of transportation were like baseball, you still would have two more chances at redemption. But in trucking, any errors are too risky to repeat.
At the Qualcomm Vision 2012 user conference in San Diego last month, a lineup of industry experts and fleet executives opened the playbook to discuss how technology can be a competitive differentiator in this "whole new ballgame."
Annette Sandberg, principal of TransSafe Consulting and former head of the Federal Motor Carrier Safety Administration, said no new regulations will be going into effect before the 2012 presidential election. A number of regulations still await in the bullpen, including changes to the hours-of-service rule like the 34-hour restart provision.
"Once the election is over, there is probably going to be a flood of regulations that hits the industry no matter who is elected," Sandberg said.
During a breakout session, Jeannie Gordon, vice president of compliance for Jacksonville, Fla.-based Landstar System, denounced FMCSA's Compliance Safety Accountability initiative as "broken," saying the program as it currently stands measures compliance but not safety.
Gordon cited numerous examples of ways carriers can improve their safety but not their CSA score. "A lot of these violations have nothing to do with safety," she said. "We are going to be in trouble if we don't turn it around. We are all in this together." Gordon urged carriers to visit www.regulations.gov to comment on Docket No. FMCSA 2012-0074 with specific recommendations on how to improve CSA.
Greg Frost, director of product management for Qualcomm Enterprise Services, provided a roadmap for the company's new technology applications through 2014. Some of the many upcoming features include freight lane congestion information in the Web portal, terrestrial Web browsing (4G cellular) for the Mobile Computing Platform (MCP), trailer identification via the ABS system, a handheld proof-of-delivery application and an integrated driver scorecard.
Frost also said Qualcomm has started development of an Android platform that will run the same hours-of-service, messaging, workflow, safety and performance monitoring applications as the company's present MCP; the difference is that fleets can use consumer-style Android devices for the display unit. Applications on the devices will sync with a stationary "black box" in the vehicle.
Technology can make a competitive difference.
A panel of fleet executives discussed their experiences with FleetRisk Advisors' predictive modeling platform to mine existing data in their enterprises to improve safety and communication with drivers. The FleetRisk platform considers thousands of historical and real-time data elements in an enterprise to detect behavioral changes in drivers that result from stresses in their personal or work environment.
One driver showed up in C.R. England's FleetRisk model with several counts of risky behaviors. Following protocol, a fleet manager spoke to the driver. The manager discovered the driver's son had been in a significant accident and that the driver had not taken time off the road to deal with the problem.
"As a company, we probably avoided a significant safety risk," said Thom Pronk, corporate vice president of recruiting, training and safety for C.R. England. "But this is also a human being who had major challenges. We were able to help in a bigger way than just getting him home to take care of issues."
The reward for implementing the FleetRisk platform is being able to take a proactive approach to managing risk, Pronk said. "People are very important to us," he said. "We say all accidents are preventable. It doesn't matter who is at fault. We want to prevent them all."
Panelist Doug Schrier, director of continuous improvement for Covenant Transport, described the FleetRisk platform as the company's "crystal ball." The Chattanooga, Tenn.-based company has been using the technology for nearly two months. "We know which drivers are risky, and we are going to start managing them," Schrier said. "This is going to be a great venture for the company."
Election-year inaction: New regulations are unlikely to go into effect before November.
'Broken' program: FMCSA's CSA initiative doesn't measure safety, a fleet executive said.
'Crystal ball': Several fleets praised FleetRisk Advisors' predictive modeling platform.

Aaron Huff is Senior Editor of Commercial Carrier Journal. E-mail [email protected] or call (801) 754-4296.
ALK releases PC Miler 26
ALK Technologies, a provider of geologistics and navigation software, released the PC Miler 26 product line that includes new interactive map features, Fastest routing and RouteSync functionality for route compliance.
PC Miler 26 has an increased ability to interact with a RouteMap to visualize and customize routes. Options include satellite imagery and additional zoom levels to allow for more granular framing of the map window.
The new Fastest routing type uses real-time and historical traffic information provided by Inrix to find the fastest route to a destination. These routes may be longer in distance but are less congested compared to standard PC Miler Practical and Shortest routes.
RouteSync is designed to ensure operational consistency between dispatched routes and actual routes. Routes and preferences are sent from PC Miler in the back office directly to the latest version of ALK's CoPilot Truck navigation software in the cab.
Vigillo rolls out CSA Intervention Manager
Vigillo – creators of data mining software products designed to aggregate, organize and deliver complex fleet safety information in an easy-to-read scorecard format – announced the release of its Web-based Intervention Manager, the eighth product in the
Vigillo Daylight Suite designed to help carriers, brokers, shippers, insurers and drivers manage compliance with the Federal Motor Carrier Safety Administration's Compliance, Safety, Accountability program.
Vigillo says its CSA experts developed Intervention Manager after more than a year of observing FMCSA in action at dozens of carrier interventions. By observing and understanding the actions taken by FMCSA during these onsite audits, Vigillo says it and its partners now can provide carriers with the tools needed to be constantly prepared.
"It's like having your own FMCSA auditor."
– Steven Bryan, Vigillo founder and CEO
Each month, more than 50,000 carriers are labeled with an alert status in one of the CSA Behavior Analysis Safety Improvement Categories (BASICs). To better manage the volume of alerts, FMCSA developed selection criteria and trained its enforcement officials on how to identify specific high-risk drivers, vehicles and crashes for focus during one of the intervention levels defined by the CSA program.
"Our Intervention Manager essentially mirrors these selection criteria," says Steven Bryan, founder and chief executive officer of Vigillo. "It's like having your own FMCSA auditor to prepare you in advance of an intervention and essentially to keep you prepared at all times."
Vigillo is offering Intervention Manager directly to its Scorecard subscribers and has developed a network of insurance and safety partners authorized to offer the product at a discount to the carriers they serve.
In Focus: Trailer monitoring
Intelligent containers
Intermodal boom fuels growth of robust low-cost solutions
Tight truck capacity, high fuel costs, driver wages and emissions reductions are all good reasons for converting truckload shipments to intermodal wherever possible. Over the past two years, intermodal traffic has grown 35 percent, nearly three times the incremental growth of truck shipments.
Technology for managing intermodal assets has evolved from platforms initially designed to manage trailers. The evolution includes more reliable power-efficient hardware with more robust reporting and international coverage – all at a lower cost.
Growing market
As one indicator of the growth of technology in the intermodal market segment, Swift Transportation announced it would deploy I.D. Systems' VeriWise management system on its domestic intermodal containers. The contract is valued at about $3.1 million over five years.
The VeriWise system includes motion detection to identify the start and end of each drive segment, a cargo sensor that monitors the full length of a container to determine its load status, and power management technology for long battery life.
"(VeriWise) gives us real-time visibility of that critical last mile," says Richard Stocking, president of Phoenix-based Swift. "It tells us when and where containers are taking longer than expected to unload, and enables us to quickly pinpoint empty containers. With this information, we can turn containers around quicker, minimize deadheading, reduce chassis rental costs and maximize the revenue generated by each container."
"This is proving very popular among our customer base."
– Charlie Cahill, chief executive officer, Blue Tree Systems
Last year, SkyBitz saw revenue grow by a record 22 percent and new unit shipments increase by 65 percent. In March, the company announced a new product tailored to the intermodal industry. The Galaxy Series is designed to provide two-way global tracking and monitoring of assets from arrival to departure and all events occurring in between.
Keeping it cold by rail
Temperature management is another factor for technology used for intermodal shipments, both domestically and globally.
In late 2010, C.R. England began an initiative called TempStack that double-stacks specially designed high-volume reefer containers on railroad flatcars. By using StarTrak technology, the company can provide quality assurance through two-way communications. With StarTrak, management can do everything to a unit that they could do in person, from adjusting settings to checking fuel levels and temperature.
Central Refrigerated Service began using the Qualcomm T2 untethered trailer tracking system in November 2009. Its primary goal was to reduce cargo claims by tracking load temperatures through integration with its back-office dispatch system. The following year, cargo claims dropped by 50 percent, says Allen Lowry, director of safety for the Salt Lake City-based fleet.
For intermodal shipments, Central can monitor reefer units on railcars remotely and respond to units that need urgent attention. This year, the company equipped 500 trailers with Qualcomm's latest 210 system that was released in January. The 210 has a built-in solar panel to extend battery life and costs less than the T2 system, says Jim Griswold, senior product manager for Qualcomm Enterprise Services.
Blue Tree Systems' R:Com technology allows the carrier to download reefer data and temperatures to provide proof of transit temperatures to a customer by e-mail – all while the trailer or container is at the customer's loading dock. Blue Tree's management system utilizes GSM cellular technology and reports every 5 minutes when tethered and every 12 hours when untethered.
Low cost of entry
As with most technology, the cost of trailer and container monitoring systems has come down. In July 2011, Spireon entered the trailer and container tracking market with FleetLocate; the company says it now has more than 1.3 million tracking devices deployed in a number of industries. This year, the company is planning to release a new less-expensive FleetLocate tracking system.
For some fleets, intermodal service is not just a domestic business. Technology can offer low monthly pricing plans for global coverage through satellite communications and roaming agreements for cellular.
"While we are highly focused on our core North American and European markets, we are able to configure for service worldwide wherever GSM coverage exists," says Charlie Cahill, chief executive officer of Blue Tree, which recently introduced fixed low-cost monthly plans that eliminate roaming charges previously experienced when traveling between the United States and Mexico or Canada. "This is proving very popular among our customer base," Cahill says.
Motor carriers that provide intermodal services say customers expect the same level of service they receive from traditional offerings. Technology brings the visibility necessary to ensure on-time delivery, cargo security and load integrity, regardless of mode.
Rand McNally boosts IntelliRoute TND with Wi-Fi
Rand McNally introduced a 7-inch truck GPS device with two new features: Wi-Fi connectivity, allowing for real-time weather information and display; and new hardware with ruggedized casing, a brighter screen and video input for third-party back-up cameras. The IntelliRoute TND 720 joins Rand McNally's line of GPS devices for professional drivers.

Dave Muscatel, chief executive officer, said real-time weather was among the top requests it received from tens of thousands of "TellRand" submissions from professional drivers. With Wi-Fi connectivity, the device can transmit and display weather as well as other real-time information. The Wi-Fi feature was designed so that drivers can connect by using their enabled smartphones as Wi-Fi hotspots.
The IntelliRoute TND 720 also includes the following new features:
• Enhanced truck routing options, including avoiding a state or province as well as dirt roads;
• Exits Quick View – With a new button on the map screen, drivers can find truck-friendly locations off the upcoming exits along a route;
• Fuel logging for tracking purchases and fuel use;
• Breadcrumb trails, an option to record and display paths traveled; and
• Increased map customization options to allow drivers to personalize the way their map appears, specify icons and import third-party POIs into their device.
All of the features and functionality from earlier models are included, such as advanced truck-specific routing, on-duty driving timers, state mileage recorders, Virtual Dashboard and the ability to download construction and software updates.
Rand McNally also announced a new pricing plan, features and warranty program for its TND 760 Fleet Edition. For $649 for the hardware and $19.95 per month for service, trucks can be equipped with a fully compliant EOBR system. For $799, the device comes with Rand McNally's navigation. Lease options are available starting at $39 per month for qualifying fleets.