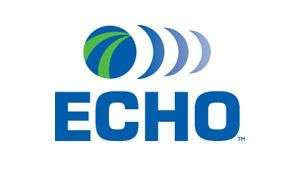 Echo Global Logistics Inc. on Thursday, July 26, announced that it has acquired substantially all of the assets of Shipper Direct Logistics Inc., a nonasset-based truckload transportation brokerage located in Nashville, Tenn. Echo also reported financial results for the second quarter ended June 30.
"The Shipper Direct organization possesses a track record of servicing mid-sized and larger shippers," said Douglas Waggoner, chief executive officer of Chicago-based Echo Global Logistics. "The company will also contribute to our network of strong carrier relationships. We believe the Shipper Direct team fits well with the Echo culture, while bringing experience and talent to help the combined companies grow."
Effective immediately, Shipper Direct will begin doing business as Echo Global Logistics Inc. With this acquisition, terms of which were not announced, Echo said it will expand its sales organization and customer and carrier relationships while further developing its geographic footprint.
"Shipper Direct is excited to join the Echo team," said Billy Suddarth, CEO. Added Angela Suddarth, president, "The technology, sales support and service offering that Echo offers will enable us to increase our market share and the level of service we deliver to clients." Both Billy and Angela Suddarth will continue with Echo as regional vice presidents, and Echo will retain the entire Shipper Direct work force.
Echo reported non-GAAP net income of $3.8 million, a 31.5 percent increase from the second quarter of 2011; total revenue of $185.2 million, an increase of 22.3 percent; non-GAAP operating income of $6.2 million, an increase of 31.8 percent; and non-GAAP operating margin of 17.8 percent, up 175 bps.
"Echo delivered another quarter of solid performance," Waggoner said. "We posted another record quarter in both total revenue and net revenue while at the same time investing in the continuing expansion of our operating platform."