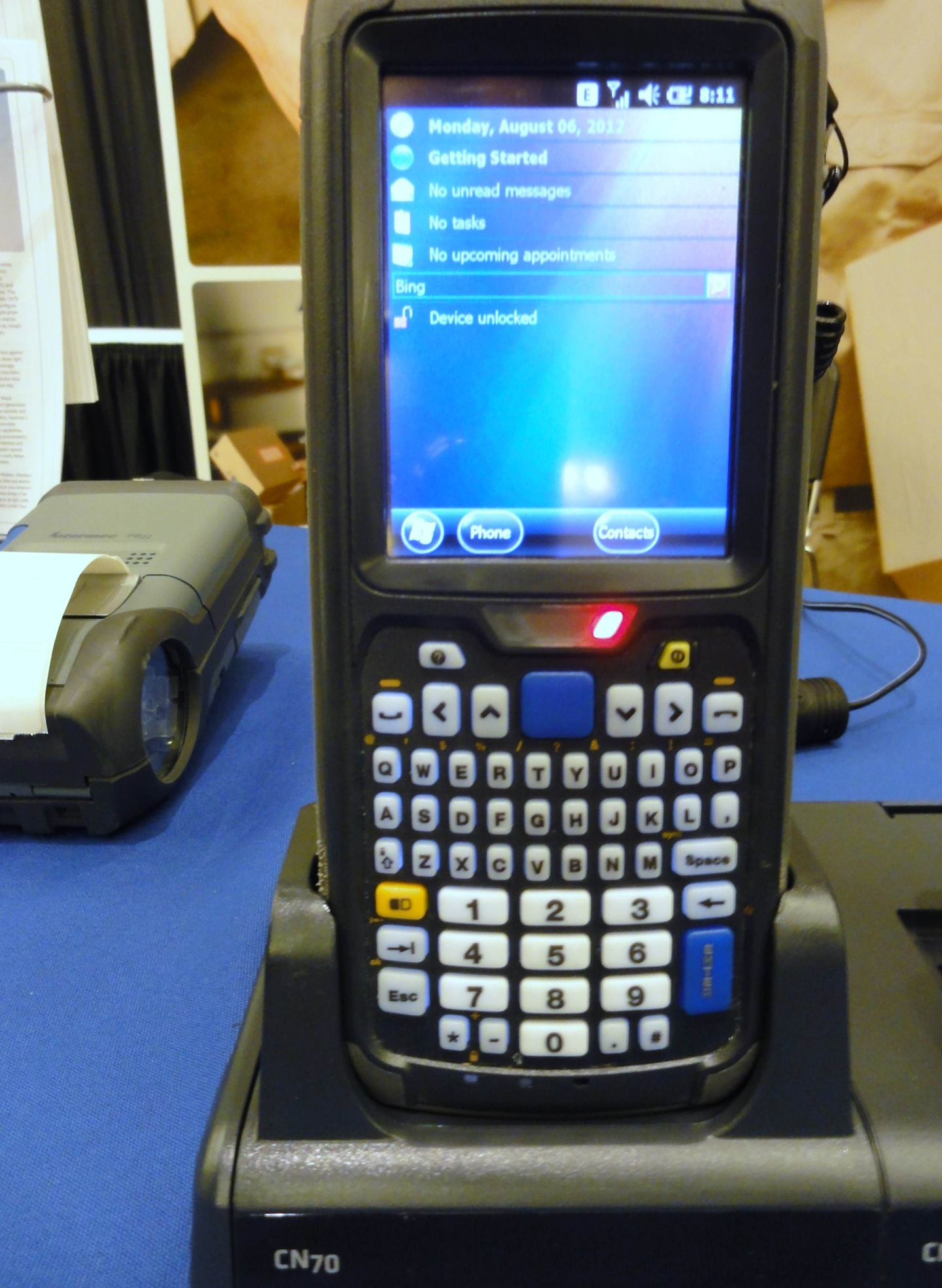 All software developers in the transportation industry, it seems, are touting the openness or mobility of their technology across multiple devices, or platforms, including consumer-grade "smart" devices from Apple and Android.
But the transportation industry is a harsh environment, especially where the rubber meets the road. The environment is especially harsh outside the vehicle where drivers use devices to inspect vehicles and capture pickup-and-delivery information.
A number of fleets now are using mobile apps on Apple and Android devices to perform mission-critical applications such as shipment tracking, safety and compliance. This "get your own device" approach to fleet management may appear to be the most economical, but others are cautious about the reliability and level of support for consumer platforms.
"We want to provide commercial grade devices," said Brian McLaughlin, president of PeopleNet, at the company's 10th annual user conference held in Boca Raton, Fla., on Tuesday, Aug. 7. "We want to own the end-to-end accountability."
PeopleNet, a provider of integrated onboard computing and mobile communications systems for fleet management, is in the process of integrating its software with rugged commercial handheld devices, he said. At the conference, the company announced that its fully functional software is now available on commercial-grade handheld devices from Intermec.
"By enabling our customers to conveniently access more display options that are fully supported as part of the power of our data-rich applications through a single display, we are providing another option for managing their supply chain," McLaughlin said.
The integration with Intermec was driven by shared customers, especially those in the consumer goods private fleets sector, said Jeff Sibio, Intermec industry marketing director. "The combination of Intermec's point-of-work solution with PeopleNet's in-cab technologies allows for the efficient single solution approach our customers have been looking for," Sibio said.
PeopleNet also announced that a Spanish language option is available on its BLU.2 onboard computer. This new feature was added primarily for PeopleNet customers in Puerto Rico, McLaughlin said. All menu items, system messages, and field names on all screens may be changed to Spanish to boost drivers' comfort level with BLU.2 in addition to shortening their learning curve.
The announcement compliments the recent multi-lingual release of the PeopleNet Fleet Manager, which added Spanish and French Canadian.