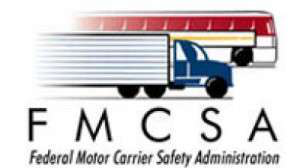 The Federal Motor Carrier Safety Administration on Wednesday, Aug. 15, provided notice of its policy that it must receive a new entrant motor carrier's evidence of corrective action within 15 days of the date of a new entrant safety audit failure notice or within 10 days of the date of an expedited action notice. A new entrant motor carrier that does not submit evidence of corrective action within these time periods could have its registration revoked and be placed out of service.
FMCSA says it has observed that a number of new entrant carriers have waited until the end of the established corrective action periods to submit evidence of corrective action, leaving agency officials little to no time for review. However, FMCSA regulations require the carrier to submit evidence demonstrating corrective action within 30 days and the new entrant to submit evidence that is acceptable to FMCSA within the specified corrective action period.
According to the agency, if officials do not have sufficient time for review, it cannot make a determination within the appropriate time period as to whether evidence of corrective action has been properly demonstrated. This decision became effective on July 20 for expedited action notices and will become effective on Aug. 20 for safety audit failure notices.
FMCSA also announced the launch of its Facebook page at www.facebook.com/FMCSA in an effort to further increase transparency and public awareness of FMCSA safety programs, encourage collaboration and stimulate innovation.
FMCSA's Facebook page will be updated daily and will feature announcements, events, updates and other information of interest to the agency's stakeholders. FMCSA says that by sharing ideas, the agency and its safety stakeholders, including enforcement, industry, safety advocates and the public, can make a greater impact in improving safety.
FMCSA says it also understands that the communication landscape has changed over the past decade and that its stakeholders are used to and want more real-time updates. The agency says it will use Facebook to help meet that demand by providing an accessible, efficient two-way communication tool to facilitate the timely and useful sharing of ideas.